Lucky you! Well, not lucky, you worked really hard to retire and you deserve to retire somewhere absolutely lovely that has everything you need. If you're reading this, then you're considering Chiang Mai, Thailand as your retirement destination (great choice by the way!)
999 Developments would like to showcase all the reasons why Chiang Mai is such a great place to retire.
Is It Better To Live In Chiang Mai Or At The Beach?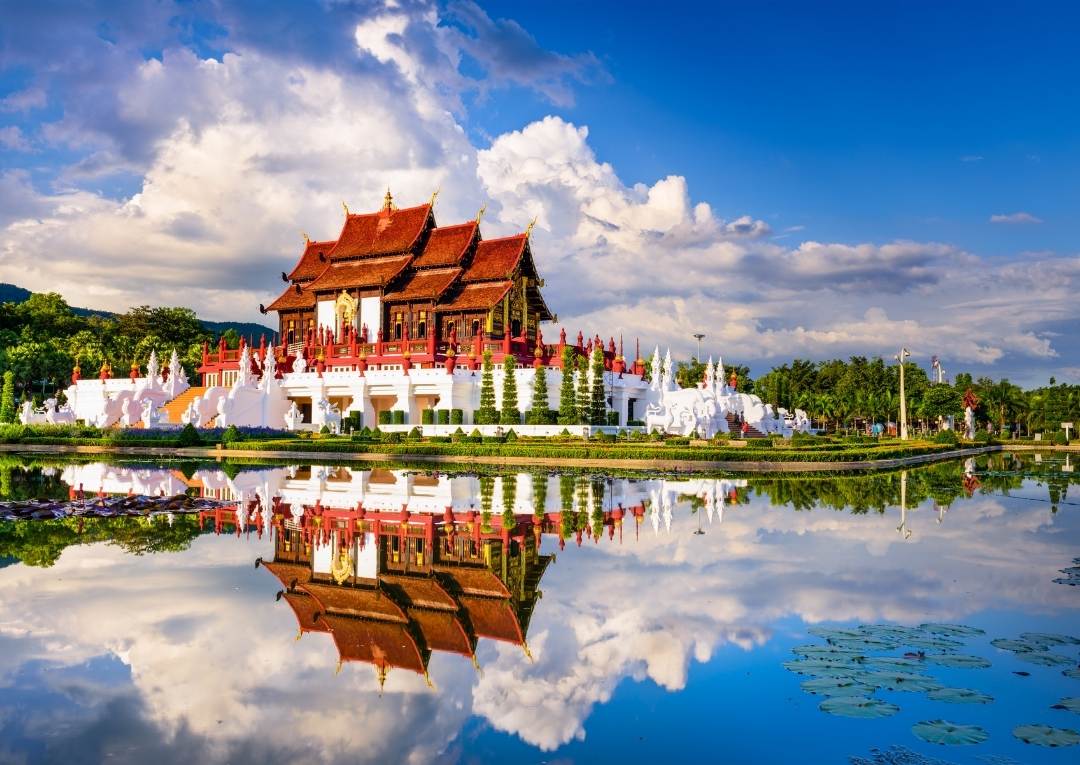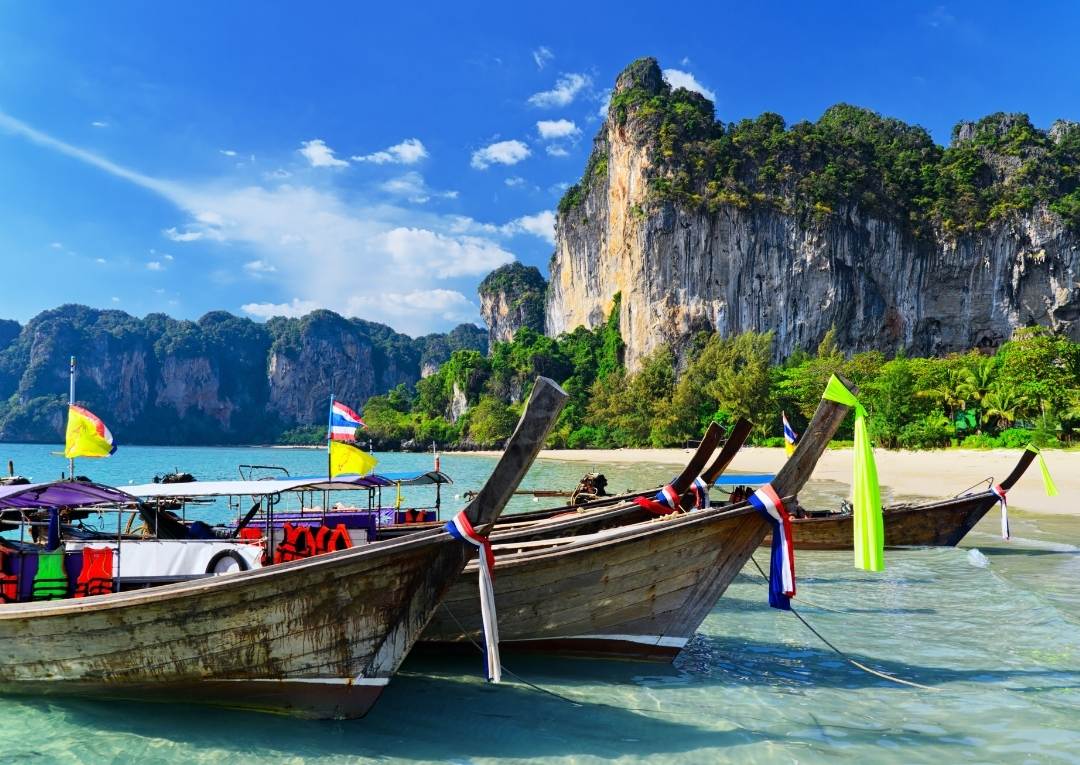 Chiang Mai is a great place to live whether you're a retiree or not. It's located in northern Thailand surrounded by beautiful mountains with access to waterfalls, lakes, gardens and parks and great medical care.
While Chiang Mai doesn't have a beach, popular beach destinations like Phuket or Koh Samui are a direct flight away. Other beach destinations are readily accessible through Bangkok or Surat Thani should you need a beach escape.
Here at 999 Developments, we prefer living in the north surrounded by lush nature while still having the beach as a holiday destination. There is so much more to do here in Chiang Mai compared to any of the beach destinations, which can become same-same after a short while.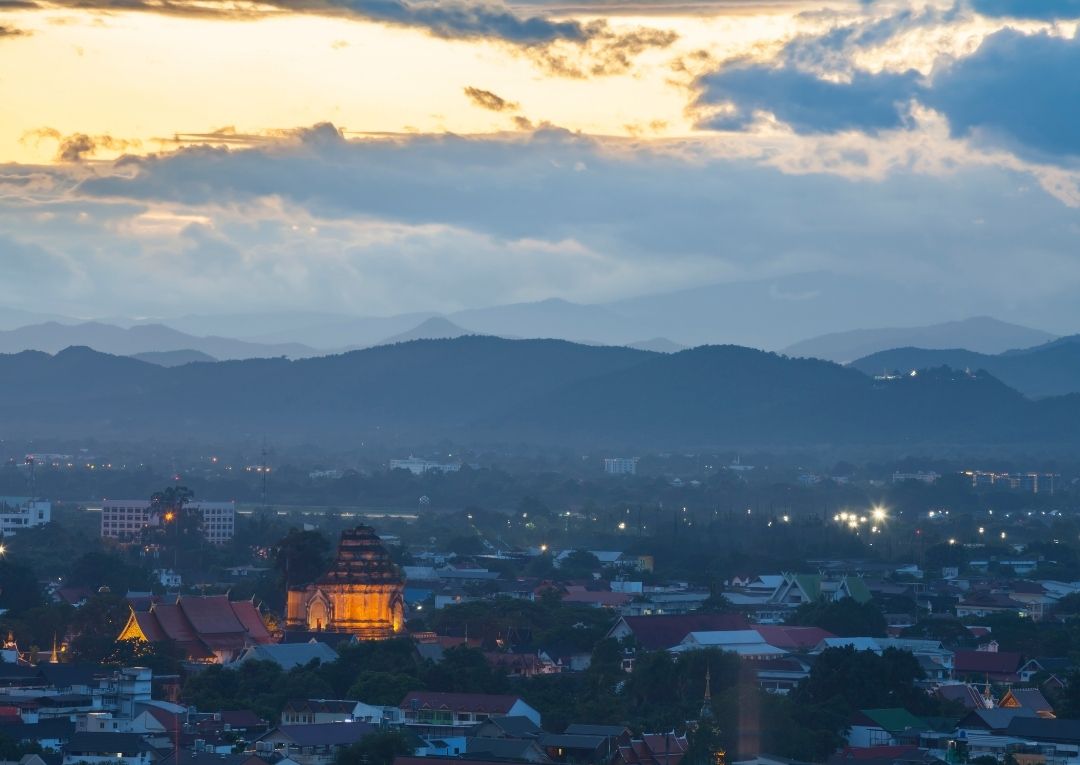 Chiang Mai also has fantastic weather. In the north of Thailand, temperatures are cooler than in the rest of the country year-round. Granted, it's still hot, but is at least 5-10 degrees cooler than anywhere else. In the cool season, temperatures can dip near freezing outside the city and some homes even have fireplaces to stave off the cold!
In the hot season, air conditioning is standard in every home so you don't need to worry about overheating.
Social Life In Chiang Mai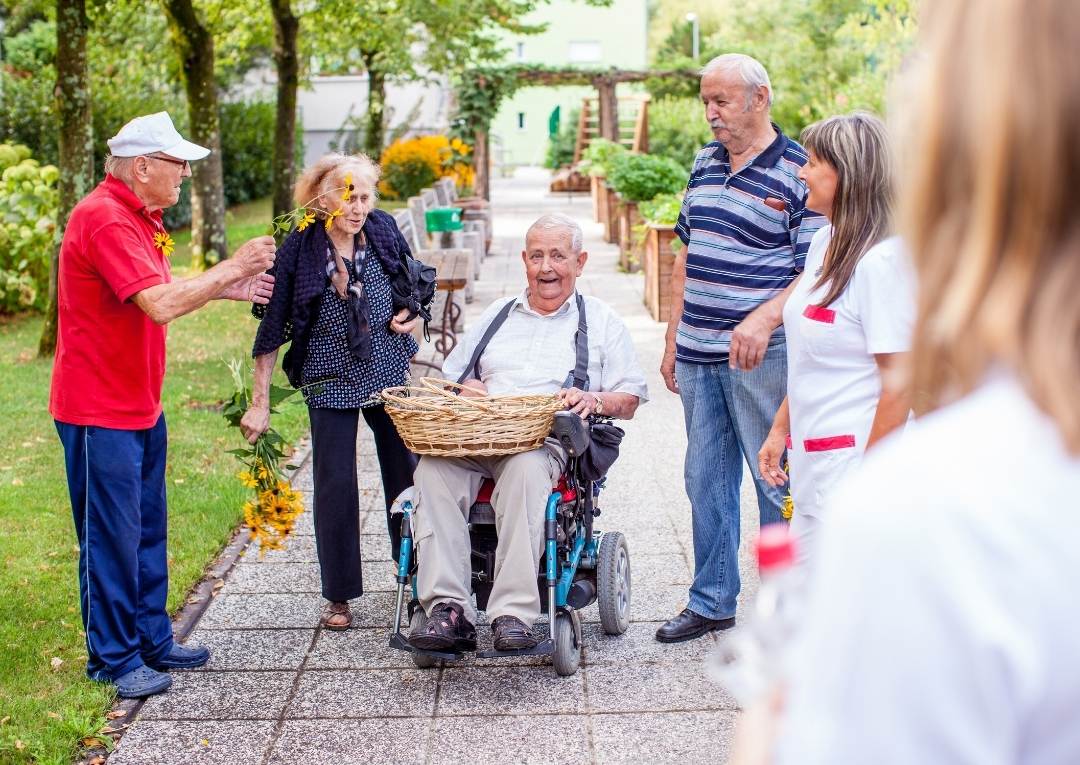 There is a rather large retirement community here in Chiang Mai which you can connect to through Facebook groups. There are many weekly events organized and a good mix of men and women attend.
The community is welcoming and supportive and will have you on your feet in no time at all!
To be close to the action (so to speak) you'll want to choose a place accessible to downtown where most social events take place. Check out the best areas to live in Chiang Mai before starting your house hunt.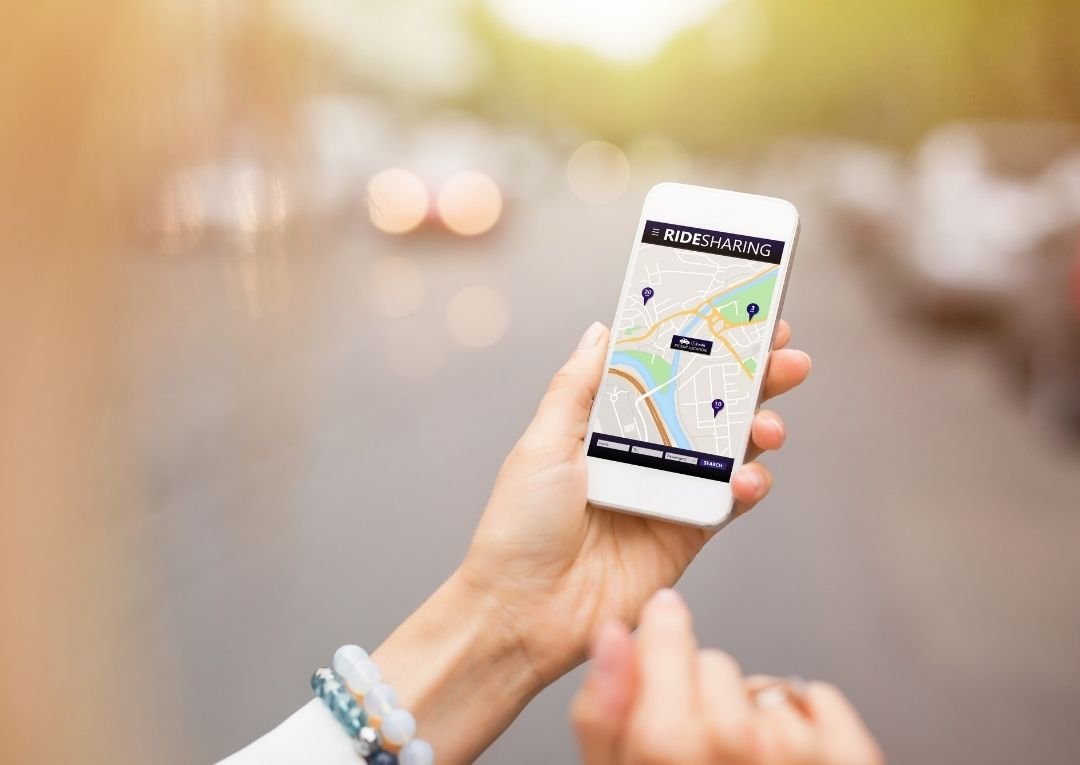 There are plenty of transportation options in Chiang Mai which are especially if you can no longer drive on your own. It's really easy to find and hire your own private driver or to get around using local transportation. There is no official public transportation system as Chiang Mai uses tuk tuks or Songtaews to get around cheaply and easily.
Rideshares also exist here and they are Grab, Bolt and InDriver. All options to get around Chiang Mai are affordable and are cheaper than renting a car, which for some reason is very expensive. 
Medical Care in Chiang Mai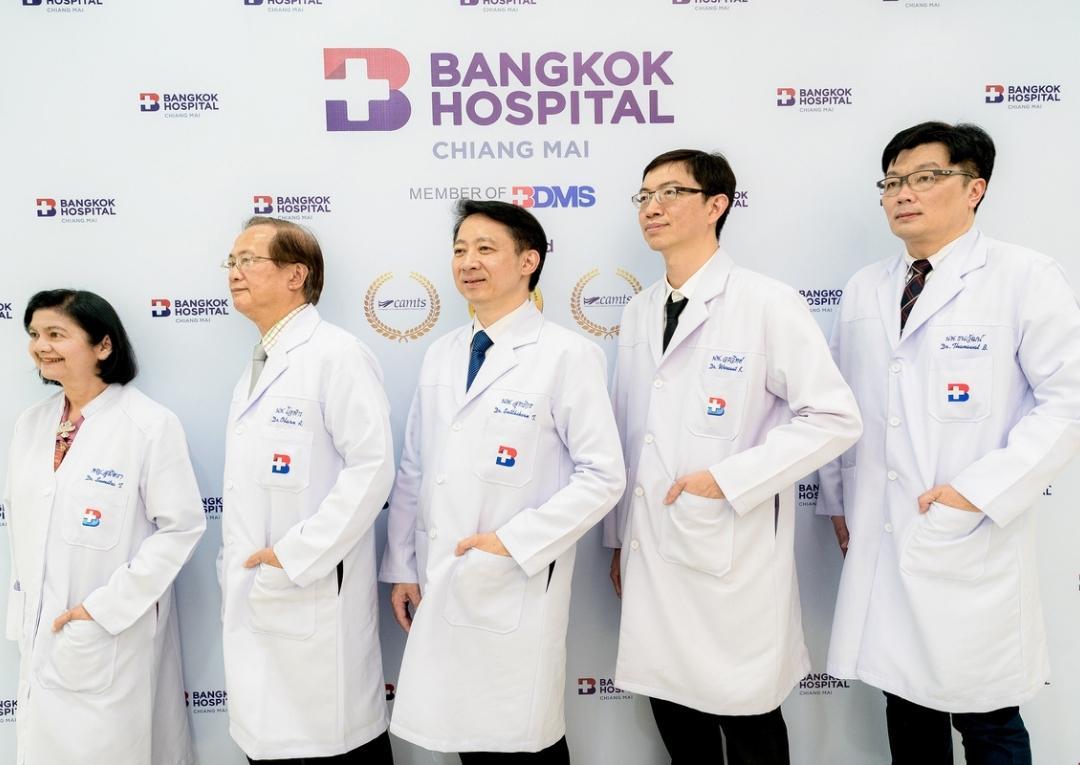 You could say Thais are obsessed with medical care. There are medical clinics everywhere that accept walk-in patients and over 10 hospitals in Chiang Mai. Medical care is easily accessible and relatively affordable. Best of all it's quick! You'll be able to see specialists sometimes within an hour to two of visiting a hospital. The private medical care system has international standards and all doctors speak English. The same doctors that work in the private hospitals also work in the public hospital system so you will receive the same standard of care either way. Public medical care is also cheaper.
Availability and Quality of Accommodation
At the moment there is more supply than demand for housing so you can find some real bargains. You'll have to decide whether you'll be staying in your own private residence or retirement home.
Private Residences in Chiang Mai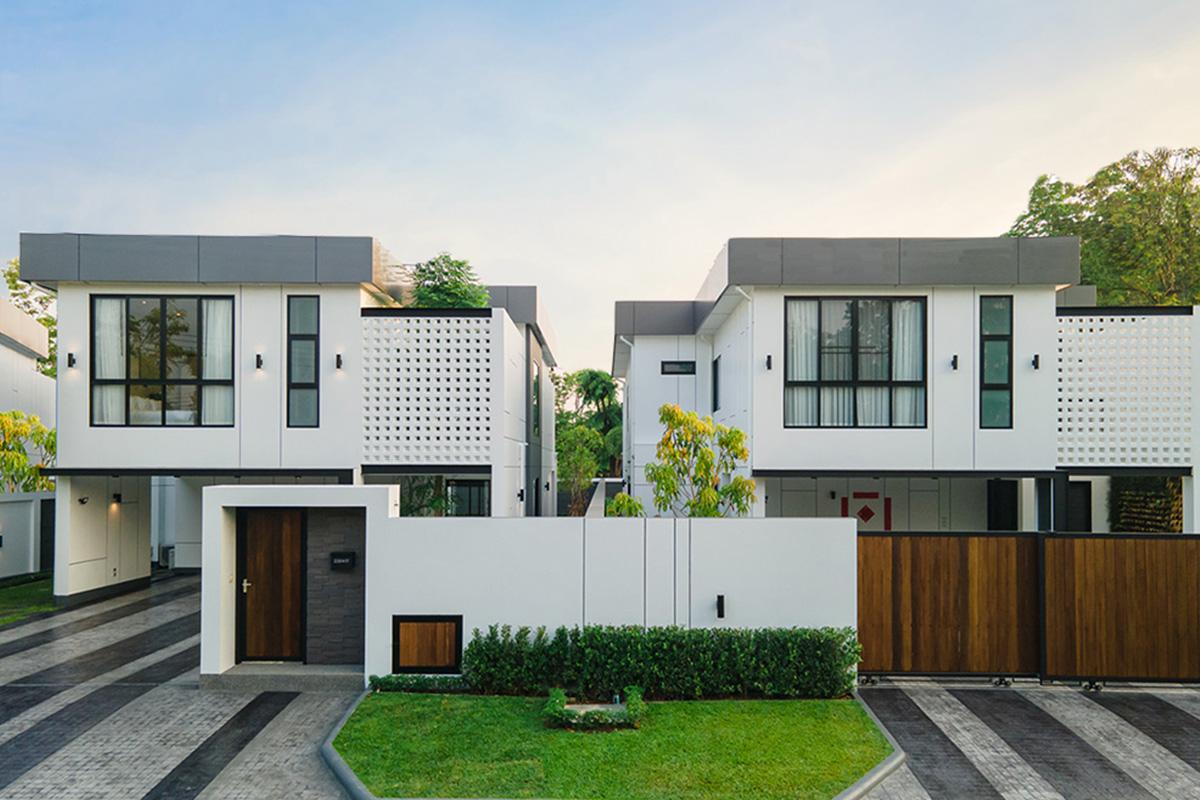 There are lovely homes and condos available for rent in Chiang Mai. You'll find that condos rent for more than a house, This is mostly because of their convenience and location and there are fewer things to take care of i.e. garden etc.
There are many Facebook real estate groups where you can find places to rent but we recommend buying property in Chiang Mai. It provides you with more stability and a greater chance to become a part of the community.
999 Developments builds newly built luxury homes with all the amenities you could dream of! We guide you and walk you through the purchase process and remain in contact with you afterwards because every detail matters to us.
Be sure you check out our available houses, which are all located in popular neighbourhoods, and our blog which can provide you with more information on purchasing a home in Chiang Mai.
Nursing Home or Retirement Community in Chiang Mai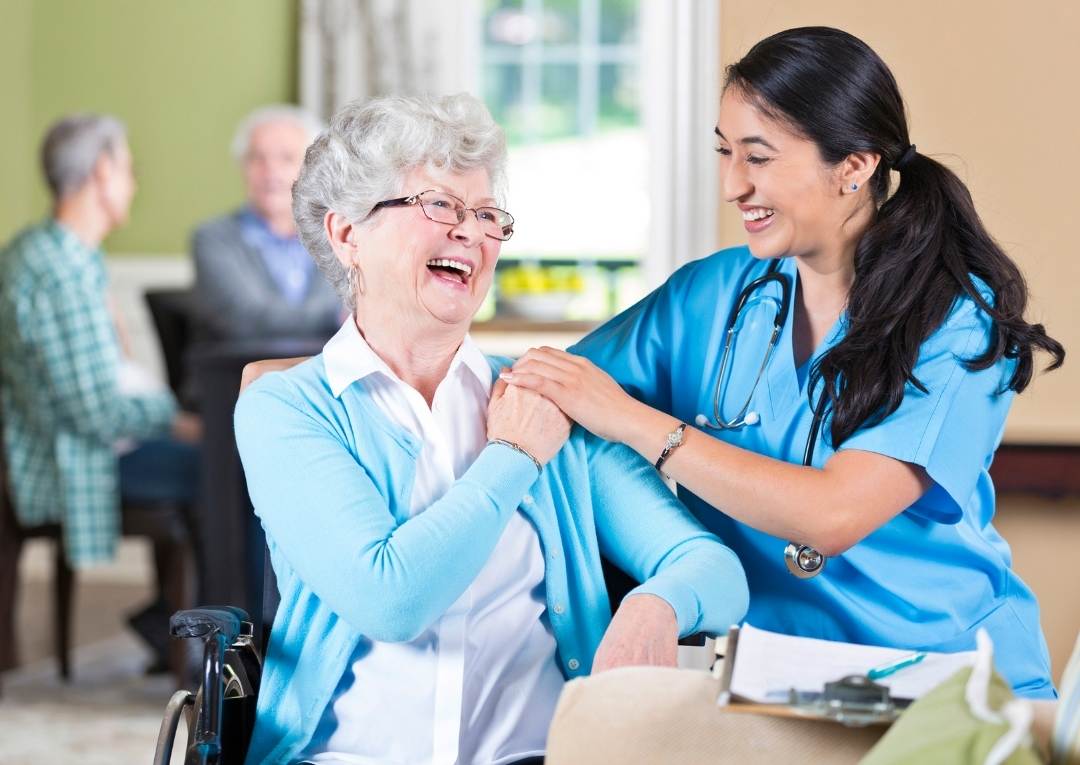 Now it may be that you're looking to live somewhere with like-minded people or you're in need of more support. Chiang Mai has some of the best retirement facilities in all of Thailand. Some offer long term care assistance, while others offer private residences with nursing services and medical care just in case you need it. The majority of residences are located outside of the city, which means you would need access to transportation and some nursing homes do provide this as part of the package.
Here are a few nursing homes or retirement homes to check out:
How Much Do I Need To Retire In Chiang Mai?
This is a very important consideration. There are many factors that play into how much to save for your retirement in Thailand. Some factors to consider are:
Health care

Health and life insurance

Visa costs

Housing costs

Nursing care

Transportation 

Daily living 
You are required to have health insurance if you choose to retire in Thailand. For those over the age of 70, finding affordable health insurance is a challenge. You'll need at least 50,000 baht (1165 pounds) annually for this. Your health insurance must cover a minimum of 40,000 baht for outpatient and 400,000 baht for inpatient medical fees. 
Life insurance is not required but is often offered as a packaged deal with health insurance.
Visa costs are insubstantial, however, the monetary holding requirements are for many people. We will cover that in the section below. 
Housing costs depend on whether you're renting or purchasing a home in Chiang Mai. Rental prices can be as low as 3,000 baht (70 pounds) a month for a single Thai style room, or well about 40,000 baht (932 pounds) per month for a large home.
Purchasing a home can be done for as little as 2 million baht (46,600 pounds) but for a home with all the appliances and security you need will cost more and you'll have a property to pass down to any heirs. 
Nursing care, should you need it, can be acquired for as little as 8,000-10,000 baht (186 – 233 pounds) per month. Nurses can be live-in or daily and are easily found and all are professionally trained.
As mentioned above, transportation in Chiang Mai is affordable. Taking Chiang Mai's version of transportation will be cheaper than buying your own car, which is expensive here. However, if you're going to use ride shares, you may find renting a car is much cheaper.
How Much Do You Need To Live Comfortably In Chiang Mai?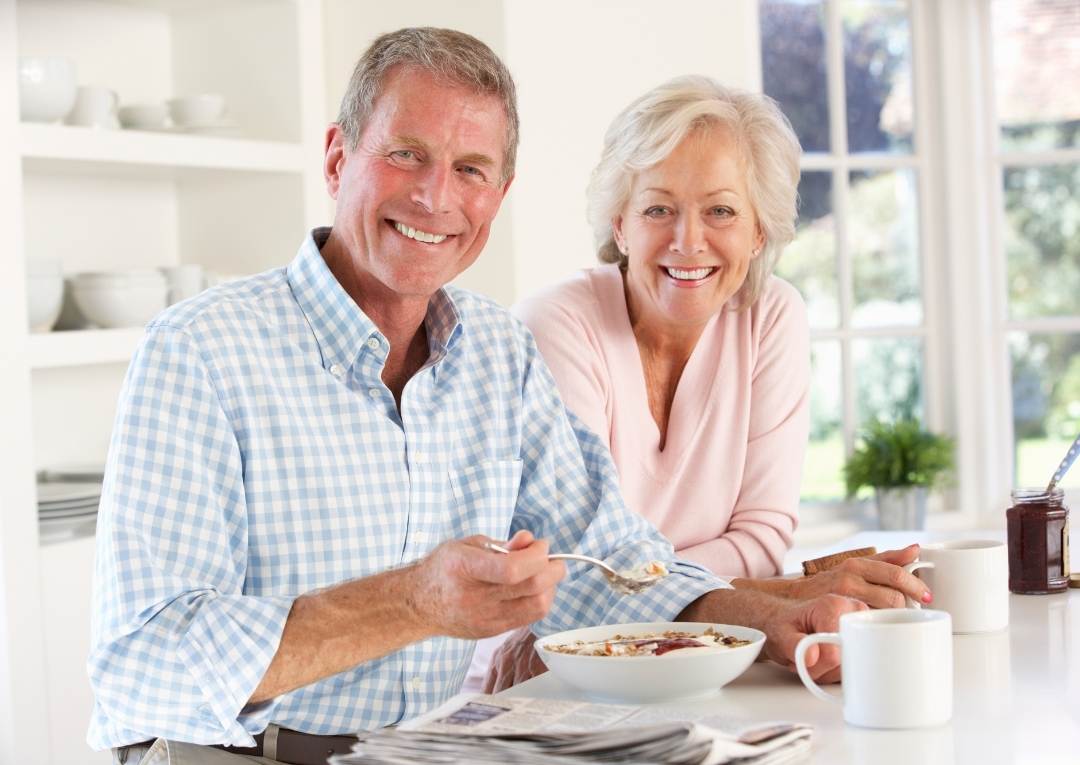 For all other daily costs such as food, utilities and entertainment, be sure to read our article about how affordable Chiang Mai is!
Where Do Most Expats Live In Chiang Mai?
You'll want to be near your future friends and there are a few popular areas to live in Chiang Mai. The city centre is popular due to ease of access to everything you'll need and areas outside the city such as Hang Dong are also very popular as there are many western amenities there. Check out all the great places to live in Chiang Mai here.
Should You Buy A Property Or Live In A Retirement Community?
This depends on your mobility and medical needs. If you're independent then we highly recommend purchasing a newly built home. 999 Development homes are under warranty for 2 years and all appliances for at least 5 years. We build modern homes with high standards to ensure that you won't be needing any remodelling or renovations. Many of our homes are ready to move in (turn-key) so you can move into a fully furnished and functioning home right away!
What Do You Need To Retire In Thailand?
Retirement visa
You must have a retirement visa if you're officially retiring in Thailand. There are other visa options available if you plan to keep working aka you're semi-retired. The retirement visa costs are as follows:
1-Year Thai Retirement Visa (Single-Entry) 2,000 Thai Baht

1-Year Thai Retirement Visa (Multiple-Entry) 5,000 Thai Baht

5-Year Thai Retirement Visa: 10,000 Thai Baht
However, to be eligible for a retirement visa in Thailand, you must have 800,000 baht (about 18,700 pounds) in a bank account in Thailand for 2 months before you can apply for the visa and it must remain in your Thai bank account all of the time. You must also prove that you have a monthly income of 65,000 baht (about 1,500 pounds). This income must come from overseas and you must provide bank statements to prove this.
Your deposit and annual income must be at least 800,000 baht
As mentioned above, you must have proof of health insurance that covers at least 40,000 baht in out-patient care and over 400,000 baht for in-patient care. Costs for health insurance are quite expensive for 'seniors' and will be the second-largest cost after the visa bank deposit of 800,000 baht.
Let's Return To How Much Do You Need To Retire In Chiang Mai, Thailand?
Overall, your costs will depend on your daily expenditures and style of living. We can do a base calculation based on estimated costs.
Visa – 2,000 baht per year
Bank deposit for visa – 800,000 baht
Minimum annual income – 780,000 baht
Housing (if renting) – between 3,000 – 20,000 baht
Food – 300 baht (minimum per day)
Entertainment – 500-1,000 per time
Nursing care – 10,000 baht and up per month
Health insurance – 50,000 per year (minimum)
Transportation – 200 baht per day at least (if taking local transport or rideshare)
You'll likely need at least 2 million baht per year to live comfortably and retire in Chiang Mai.
Here at 999 Developments, we hope you found this information useful in your retirement decision. We'd be very happy to show you our homes in Chiang Mai and help you with the home buying purchase and introduce you to beautiful Chiang Mai!