Why You Should Visit or Move to Thailand
I suppose the answer to this seems rather obvious doesn't it?! Beaches, white sand, amazing weather most of the year, the cost of everything is relatively cheaper, and the list could go on.
That's what initially attracts you to Thailand as a tourist, but what really draws you in, keeps you coming back and eventually considering living here, is the culture and the people.
Thailand, if it were a person, is beautiful inside and out. It's not perfect, that's for sure, but that's part of its enduring charm.
If you'd like to know about obtaining a tourist visa, or how to go about staying in Thailand long term, we'll explain below. Let's get going!
Visiting Thailand as a Tourist – Thailand Tourist Visa?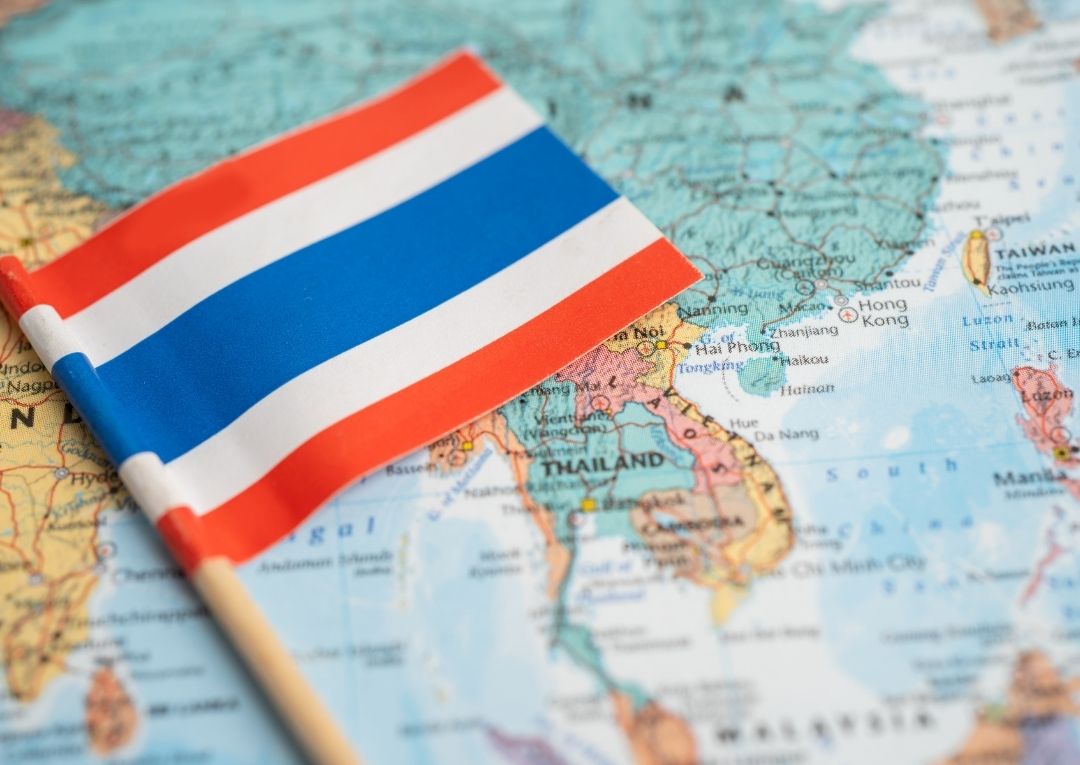 Prior to COVID-19 travel restrictions, obtaining a tourist visa for Thailand was fairly straightforward. All you had to do was apply at your nearest Thai embassy or consulate, pay a fee, and go to Thailand on a 30 day or 60 day extendable visa.
However, Thailand has implemented travel entry safeguards, which means there are extra hoops to jump through and added expenses to obtaining a tourist visa to Thailand.
For the tourist visa on its own you need:

Passport or travel document with a validity not less than 6 months

Visa application form (filled out)

One(1) recent 4x6cm. photograph of the applicant

Proof of round-trip air ticket or e-ticket  

You  may be asked for proof of financial means (20,000 baht per person/40,000 baht per family)

Proof of hotel or private accommodation

Money for the visa fee (this varies per nation)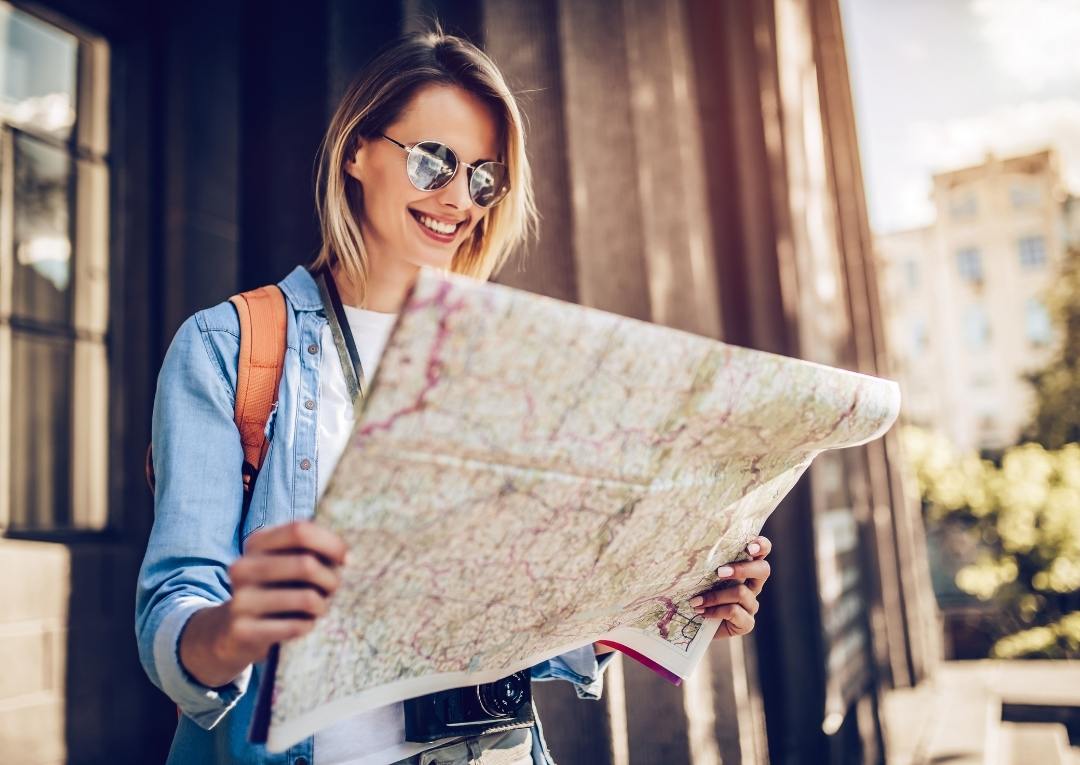 However, in addition to this, you also need to apply for the Thailand Pass. The Thailand Pass is a requirement for ALL Visas to Thailand.
What is The Thailand Pass?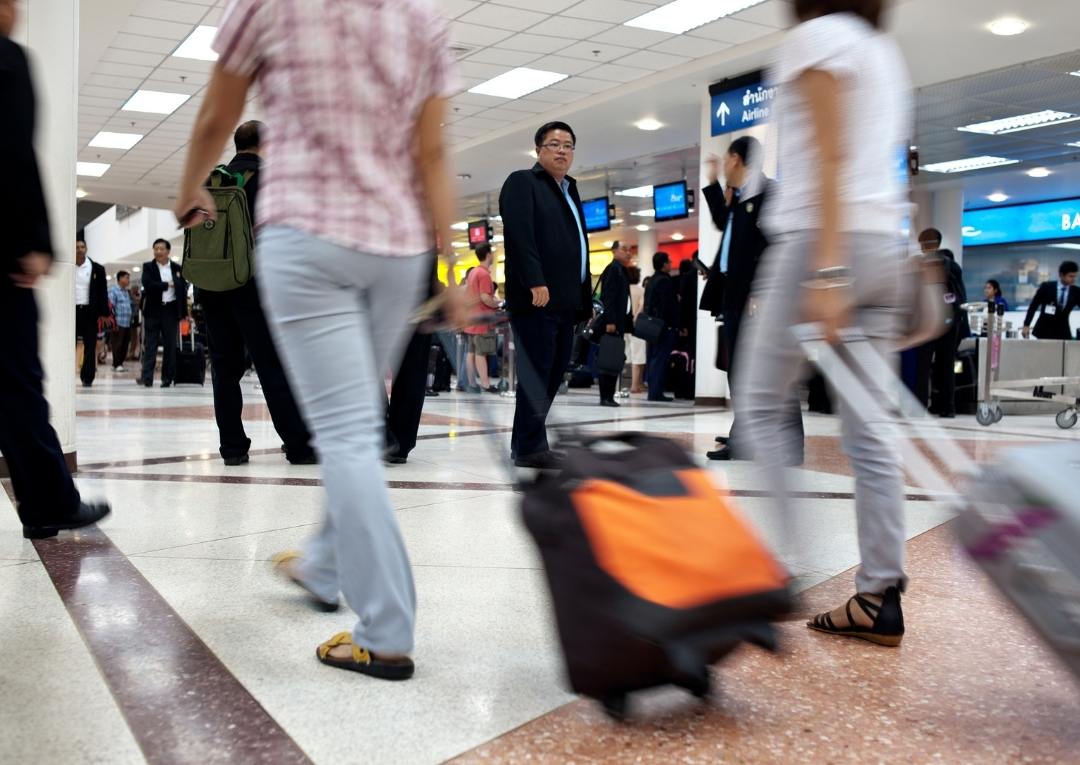 The Thailand Pass replaces the old Certificate of Entry (COE) system. Applying for the Thailand Pass is without cost and will grant you a QR code required for entry to Thailand.
It's important to note that Thai embassies and consulates have nothing to do with Thailand Pass approvals, so you need to give yourself at least 2 weeks to apply and receive a notification.
Who Can Apply for the Thailand Pass?
Everyone must apply for the Thailand Pass whether they are Thai nationals or foreigners. The application and approval status for the Thailand Pass depends on your vaccination status.
Fully Vaccinated Travelers Stipulations:
No quarantine required

No need to book 1 night's accommodation in an approved SHA+ hotel 

Don't need RT-PCR test on arrival.

Provide proof of COVID insurance and vaccination certificate

Unvaccinated children under 18 years old may travel with vaccinated parents without quarantine.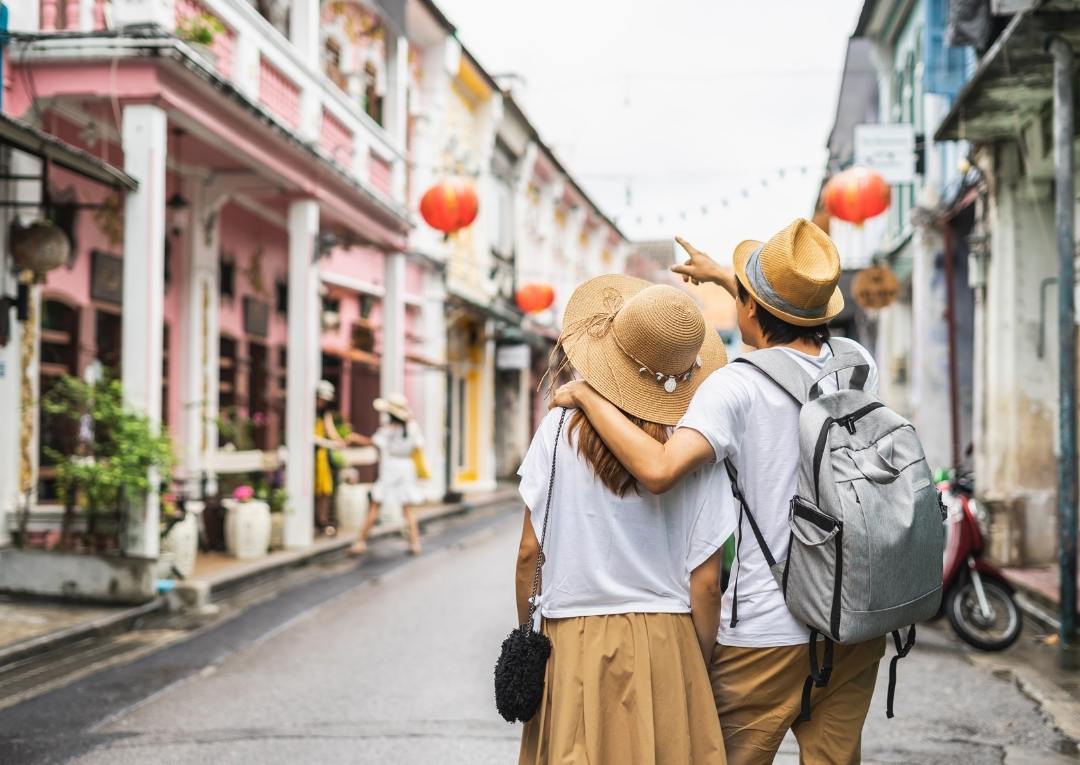 Unvaccinated Travelers:
Can enter Thailand under the existing 5-day alternate quarantine program 

OR 

Can enter the no quarantine program by completing an RT-PCR test. The test cannot be older than 72 hours before their departure date.
What Do You Need to Apply for the Thailand Pass?
Requirements depend on whether you're vaccinated or not, so let's take a look.
Vaccinated travellers will need:
A copy of your passport profile page

A certificate of vaccination or vaccine card with proof of at least 2 doses

A medical insurance policy with at least USD $10,000 minimum coverage (very important, do your research as some are fake policies)
Unvaccinated travellers will need:
A copy of your passport profile page

An RT-PCR test result no more than 72 hours before your departure date

A medical insurance policy with at least USD $10,000 minimum coverage
Both Vaccinated And Unvaccinated Travellers Will Also Need: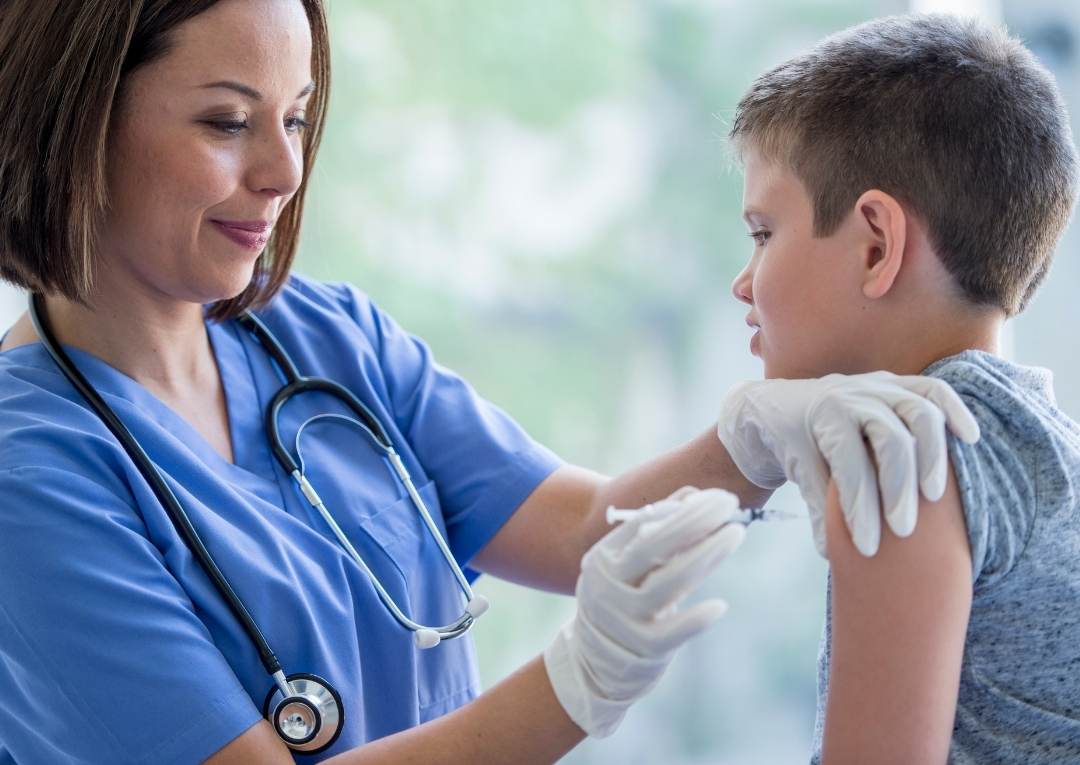 Flight Details
The Thailand Pass system will require your flight information such as:
Country of Departure

Date of Arrival in Thailand

Flight Number 

Estimated Exit Date from Thailand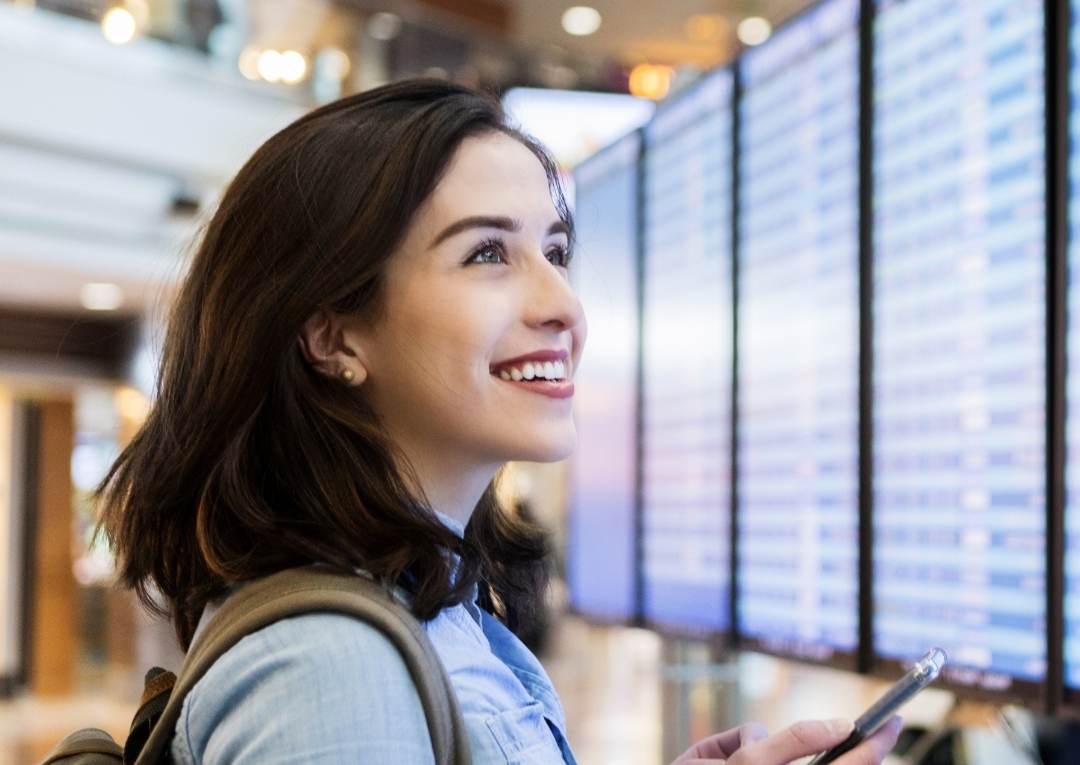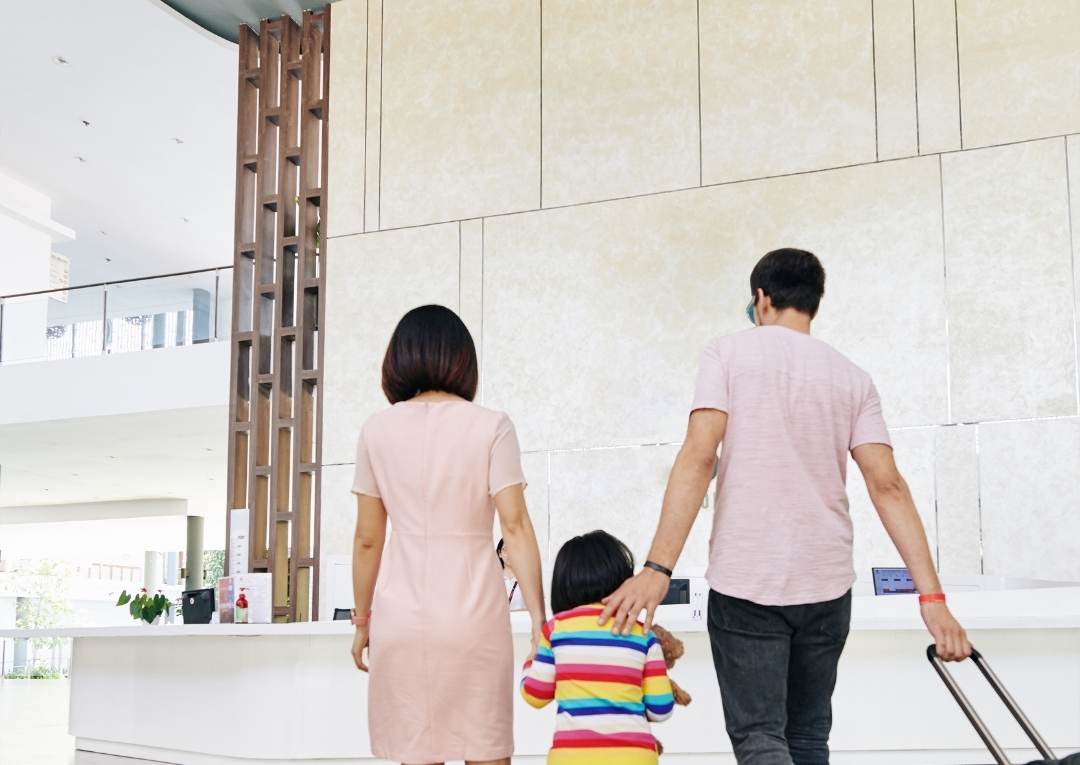 Hotel Booking or Address of Stay in Thailand
You will be required to provide an address in Thailand. This may be a hotel, AirBnB, or private address.
How to Apply for The Thailand Pass
The process is really straightforward and takes place 100% online.
Register at

Thailand Pass web portal

Input personal details

Upload the required documents per their vaccination status

Receive a confirmation email after registration 

Wait for the Thailand Pass approval (normally within 1-3 days)
Once approved, you'll receive your QR Entry Code or Thailand Pass ID to the given email. Print this, or take a photo of it because you'll need it to enter Thailand. Without t, you'll be denied entry.
An in-depth step by step guide is available here with screenshots.
Getting a Visa Upon Arrival in Thailand (Paid)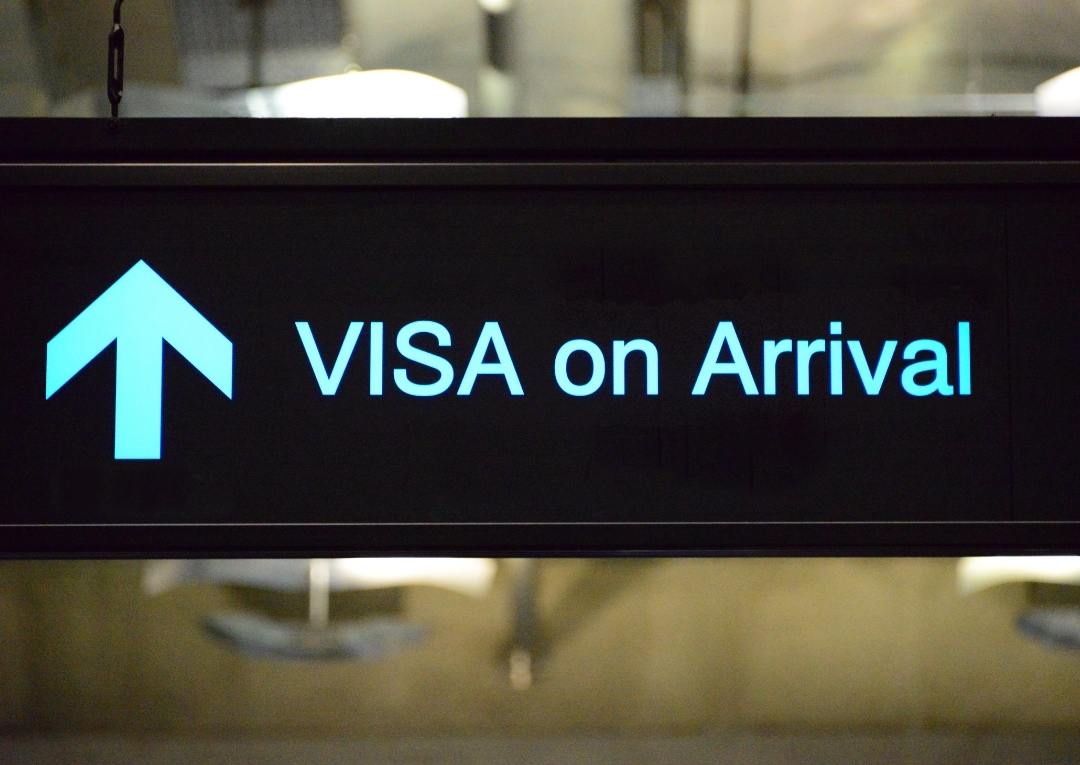 This is the PAID visa on arrival option. To see if you're eligible for the FREE visa on arrival, see the next section below.
This visa on arrival is specifically for nationalities or passport holders from these 19 countries. In order to obtain the visa on arrival you must meet these requirements:
Your visit is strictly for tourism purposes

Your passport must be valid for at least 30 days.

You must have a valid address in Thailand

You must have a confirmed return AIRLINE ticket to show that you are flying out of Thailand within 15 days of entry. Overland travel tickets are not accepted and you will be denied entry.

It may also be necessary to prove that you have funds of at least 10,000 THB per person and 20,000 THB per family

A fee of 2,000 THB is payable upon entry and is subject to change without notice. It must be paid in cash and Thai currency only.
Getting a Visa Upon Arrival in Thailand (Free)
This version of visa on arrival for Thailand is held under the visa exemption rule. This allows tourists from 64 countries to enter Thailand without a visa, although your passport is still stamped.
If you're eligible for this visa you are granted to stay a maximum of 30 days, which can be extended one time for an additional 30 days. After which you must leave Thailand.
To receive this visa on arrival you must:
Be visiting strictly for tourism purposes

Have a confirmed return ticket to show that they are

flying out

of Thailand within 30 days of entry

It may also be necessary to prove that you have funds of at least 10,000 THB per person during your stay in Thailand, although this is rarely asked.
Visas To Stay Long-Term In Thailand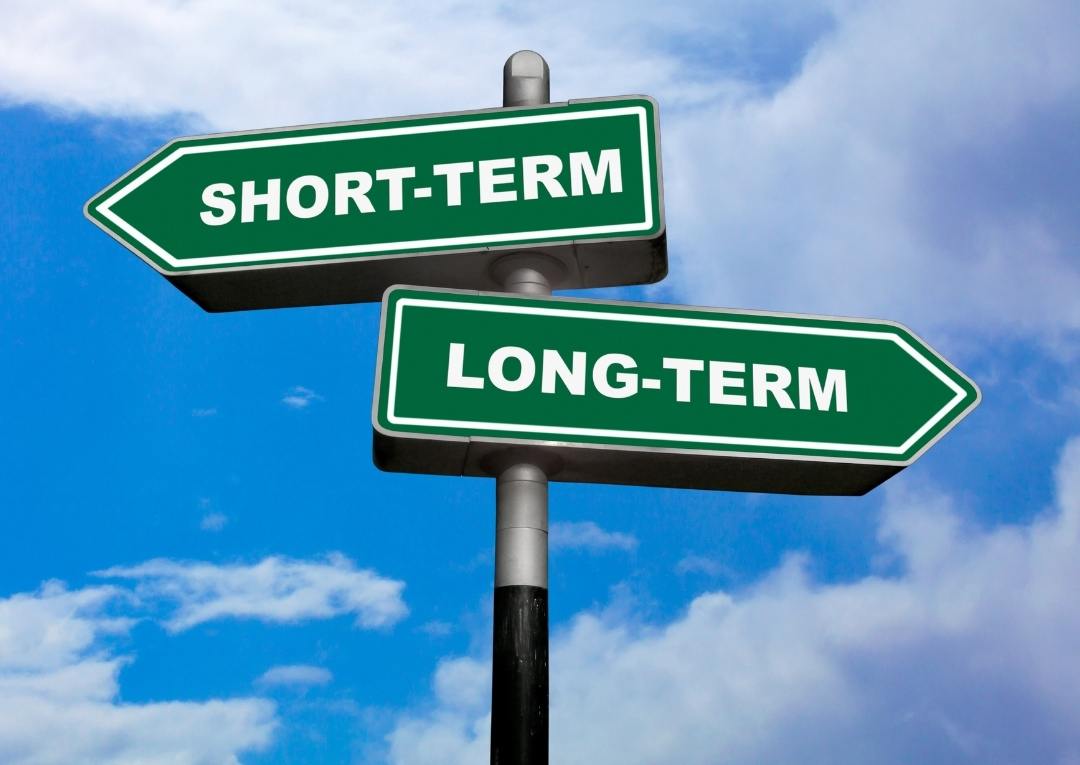 If you wish to stay 90 days or up to a year at a time in Thailand, you have quite a few visa options. These visas can be acquired in country or outside of the country.
Non-Immigrant Visa
This is normally a single entry visa to Thailand valid for 90 days. Like the tourist visa, you can extend your stay by doing a visa run going to the border or nearby country. Obtaining a work permit and opening a bank account is possible with this type of visa in Thailand.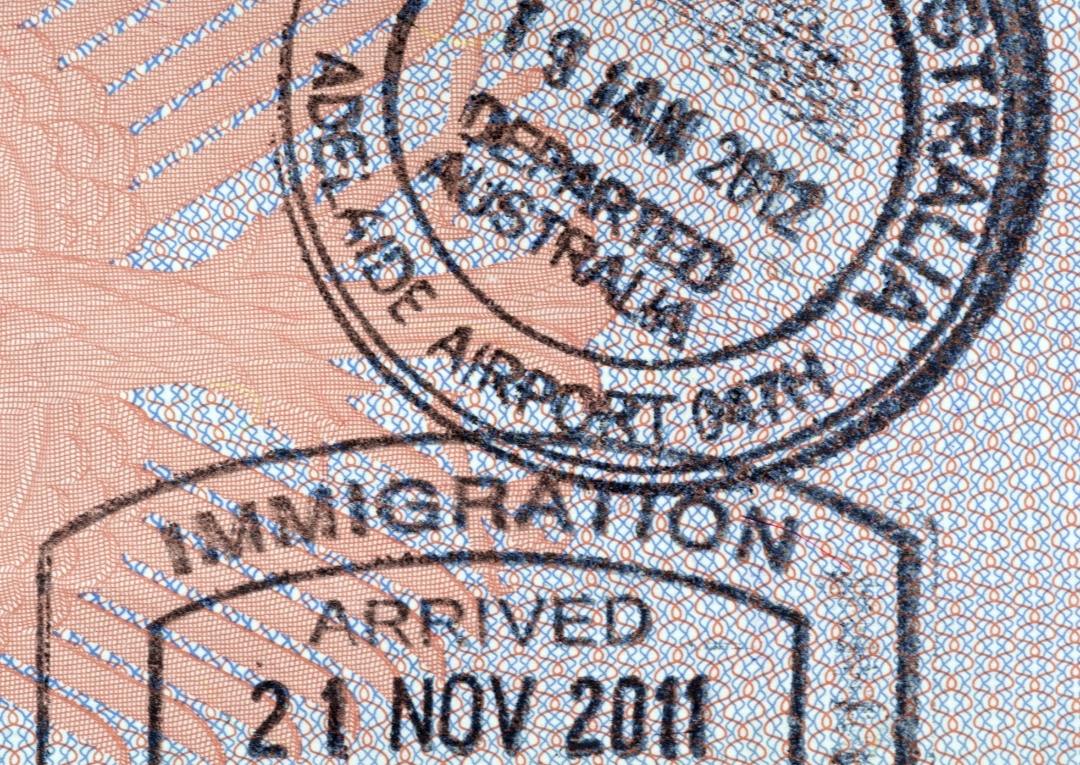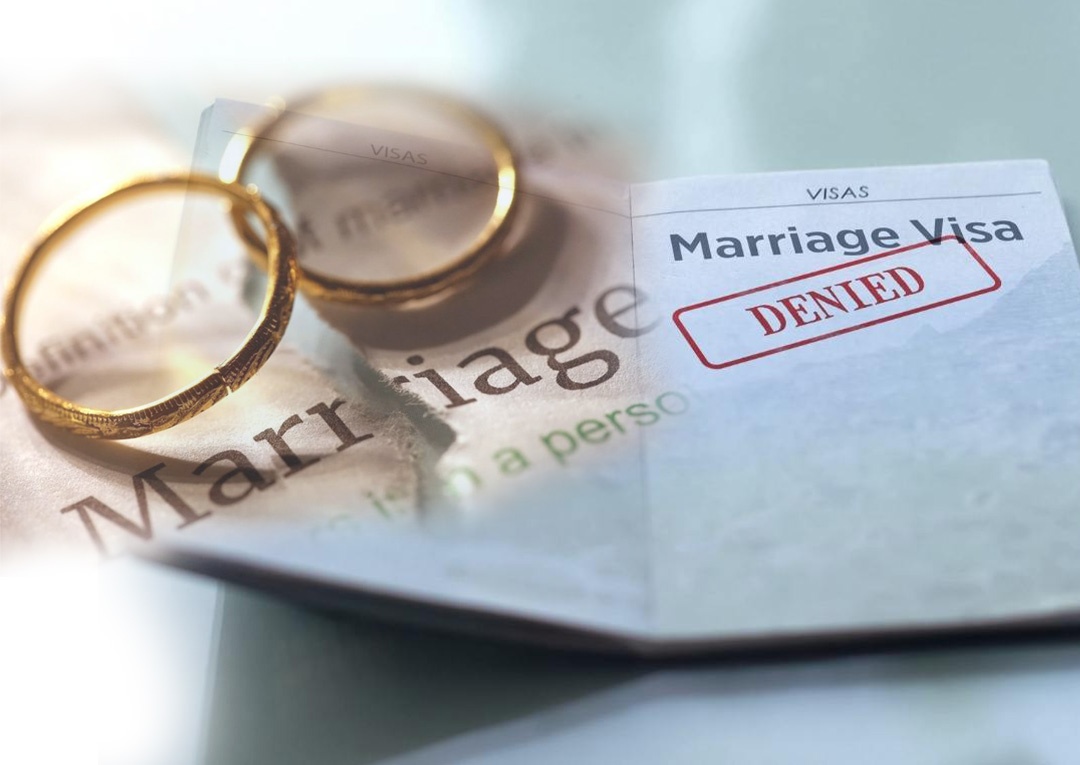 Marriage Visa 
This is a long term Thai visa issued to a foreigner who is married to a Thai. With this visa, a spouse can stay for a full year in Thailand without needing to exit the country. A marriage visa must be renewed annually. You're also able to obtain a valid Thai work permit. 
In order to acquire this visa, you must meet the financial requirement 400,000 baht in a Thai bank account which must have been in the account in its entirety for at least 2 months prior to the visa application. You'll need a letter from your embassy to verify this income.
Supporting documents as proof of the security deposit in a Thai bank are as follows:
Updated bank book or passbook

Bank letter stating that the money had been deposited to the account from an overseas source for not less than 2 months.
The entire application process is explained here.
Retirement Visa
The Thailand retirement visa is a Non-Immigrant O Visa or Non-Immigrant OA Visa.
You may get a single entry visa or a multiple entry visa and stay in Thailand for up to one year. You need to renew this visa annually.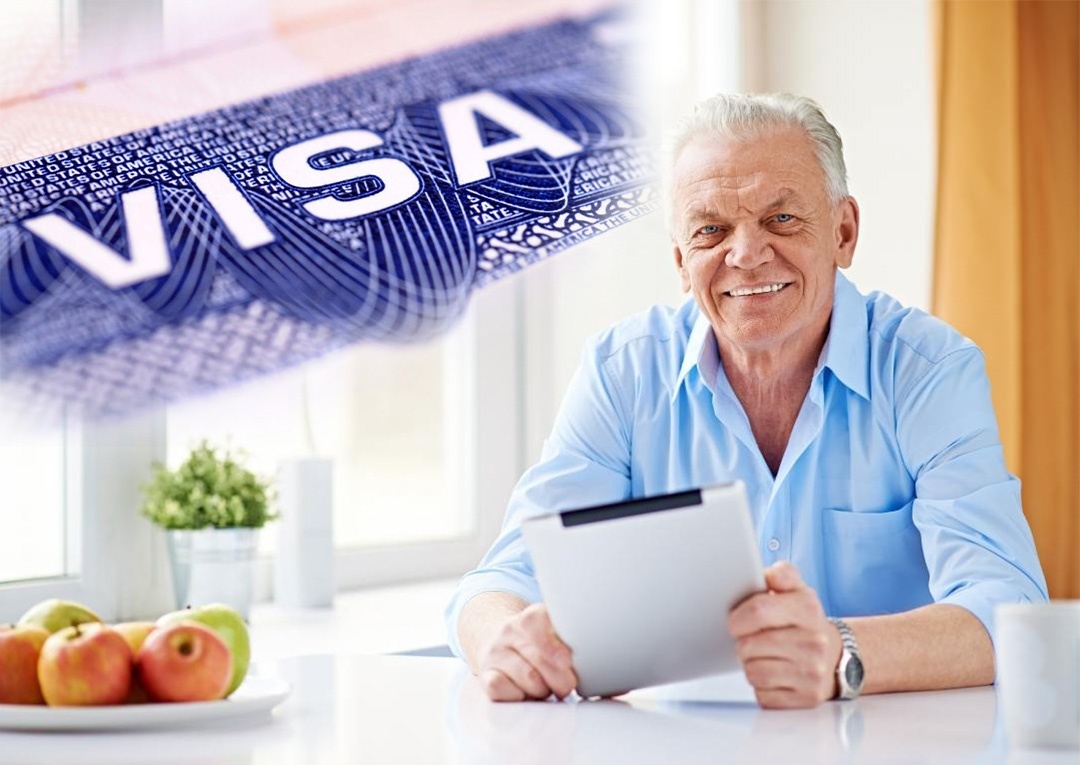 In order to be eligible you must:
Be 50 years of age or over

Have 800,000 baht in a Thai bank account for 2 months prior to the visa application

Show proof of monthly income of 65,000 baht

Provide an updated bank book or passbook

Provide a bank letter stating that the money had been deposited to the account from an overseas source for not less than 2 months

Provide a letter from your embassy in Thailand verifying your monthly income OR provide a 12-month bank statement showing a regular deposit of 65,000 baht into a Thai bank account.
Other documents that may be required to be presented:
Police Clearance

Medical Certificate

Health Insurance
The application process for in-country and out of the country is here
Non Immigrant O-X – 10 Year Retirement Visa
With this special retirement visa, you must be over 50 years old and be from one of the following nations:
Japan

Australia

Denmark

Finland

France

Germany

Italy

Netherlands

Norway

Sweden

Switzerland

United Kingdom

Canada

United States
This visa grants you two five year visas but you must have a minimum of 3 million baht in a Thai savings or fixed deposit account OR at least THB1.8 million in a Thai savings or fixed deposit account AND an income of THB1.2 million or more per year.
Also, for the entirety of your visa, you must have a balance of 1.5 million baht in your account at all times.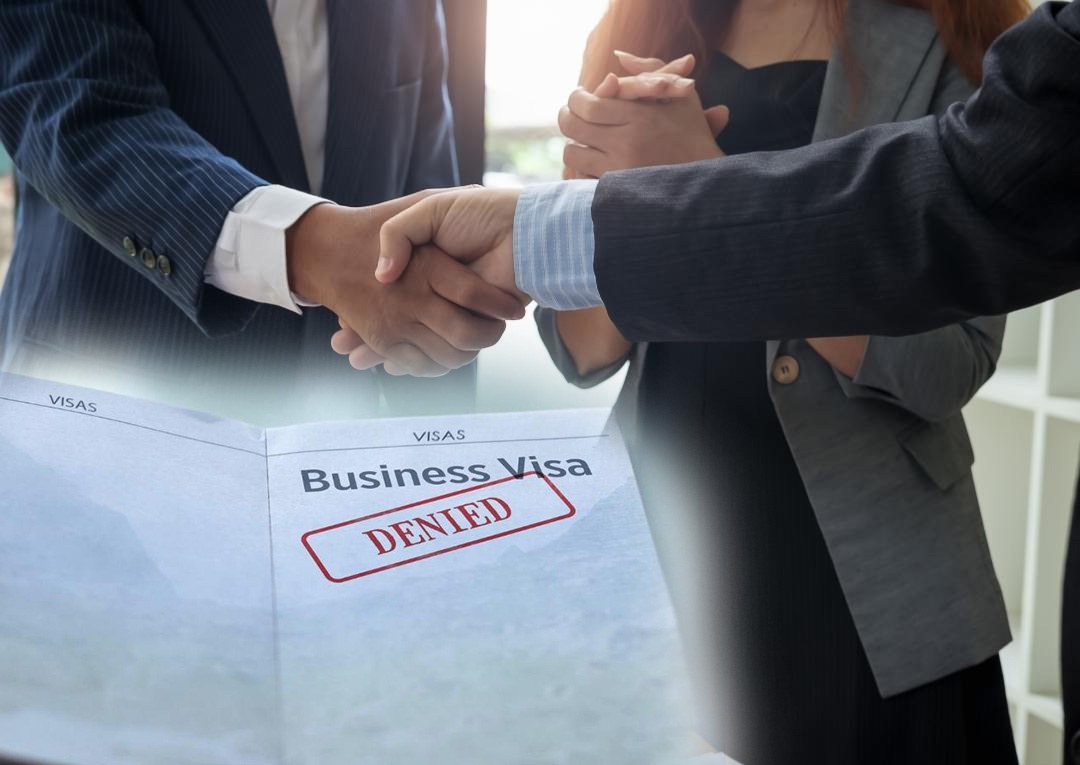 Business Visa
This visa is specifically for people who want to do business or open a business legally in Thailand. With this visa, you'll can get a work permit and can open a bank account. You'll have to register a business in Thailand first before you can apply for this visa.
Permanent Resident Visa

To qualify for this visa, you must have stayed in Thailand for 3 consecutive years with the same non immigrant visa that has been extended 3 times. Only 100 persons per country are granted permanent residency in Thailand each year and the process is quite involved and costs 100,000 baht. You'll also be given a test in Thai and must know how to read, write and speak Thai fluently.
If you're interested in this, please see this information.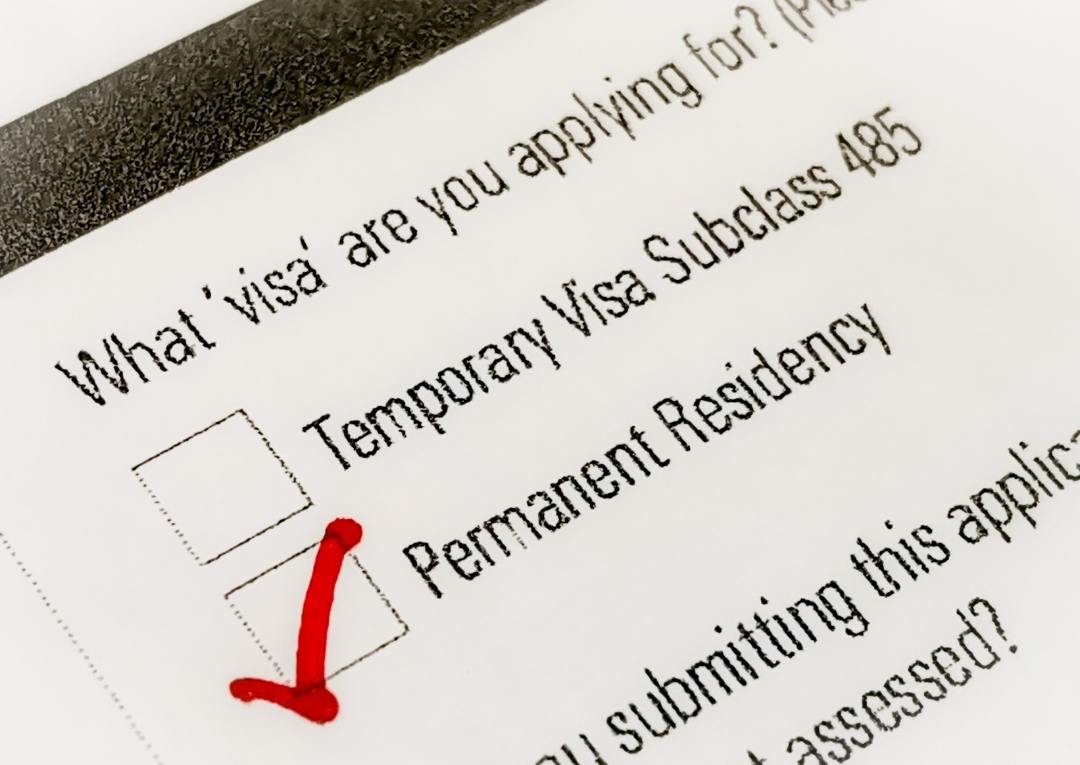 Thai Elite Visa
This is a long-term visa with periods of 5, 10 or 20 years. Fees range from 600,000 baht to 2.14 million baht. It grants you uninterrupted stays in Thailand and fast pass at Thai airports. This visa does not however allow you to work in Thailand.
You can learn more about the different types of Elite Visas here.
Thailand Non-Immigrant O Visa (Volunteer Visa)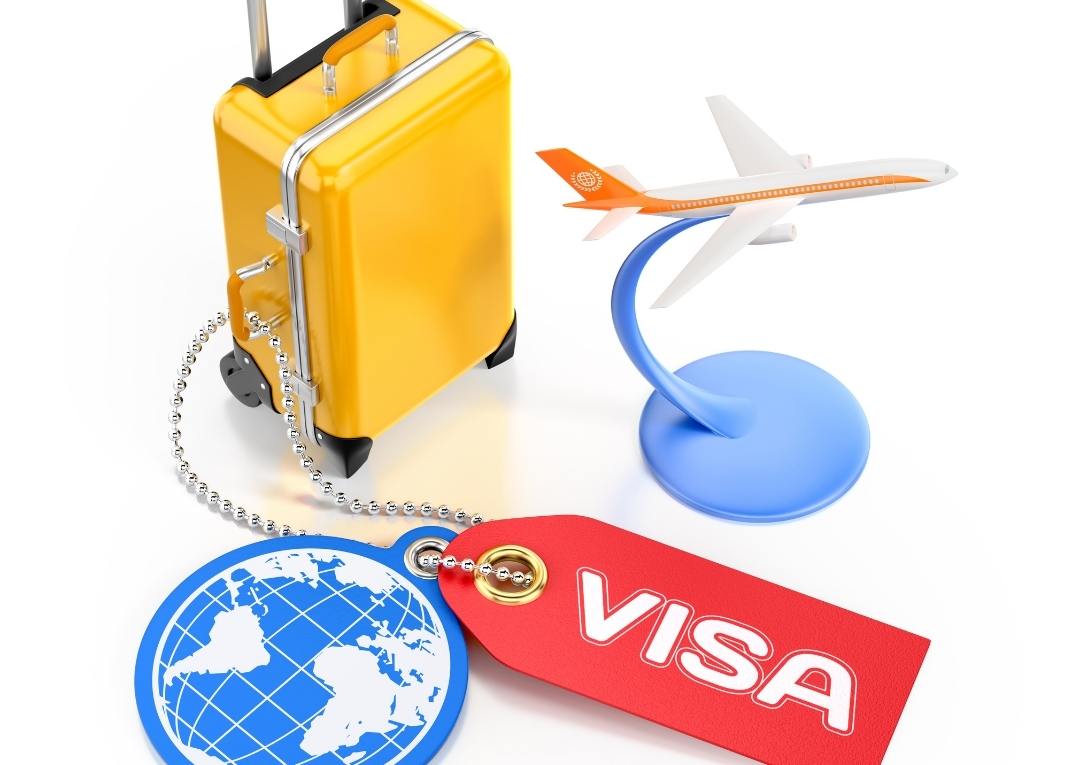 It's possible to 'work' as a volunteer in Thailand, however, you cannot be paid money. All volunteer visas are required to come with a work permit as even though you're volunteering, you're still doing work that a Thai person could do. You can obtain this visa before coming to Thailand or within the country. 
Your volunteer organization should provide all necessary paperwork for you.
Thai Non-Immigrant O Visa (Dependent Visa)
This visa is usually given to parents of school-aged children who do not hold Thai status. You'll in effect, become your child's dependent.
The dependent visa can also be used by spouses as an alternative to the marriage visa.
If your child is in a private school or international school, the school's administration will take care of all the paperwork for you, however, you will have to pay for the visa yourself and you cannot work within Thailand as a dependent.
More information including requirements is described here.
999 Developments hopes this helps you in your quest to visit or live in Thailand. Should you wish to purchase property and have it in your name, a permanent residency visa or business visa are your best options. You should also read out article <<How to purchase a home in Chiang Mai>>