When deciding on where to live or purchase a home, weather and climate should play an important factor.
Set in a beautiful valley surrounded by mountains, Chiang Mai exists on a cusp of climates between temperate and tropical. Temperatures can reach above 40°C in the hot season and go below 10°C in the cool season. 

Even with such a high temperature, Chiang Mai is considered an escape for much of the population in the south who enjoy coming here due to its comparably lower temperatures and much lower humidity.

The region itself has 3 official seasons and a (cough) unofficial 4th season.
The 3 main seasons are:
The cool season (November to February)

The hot season (March to May)

The rainy season (June to October)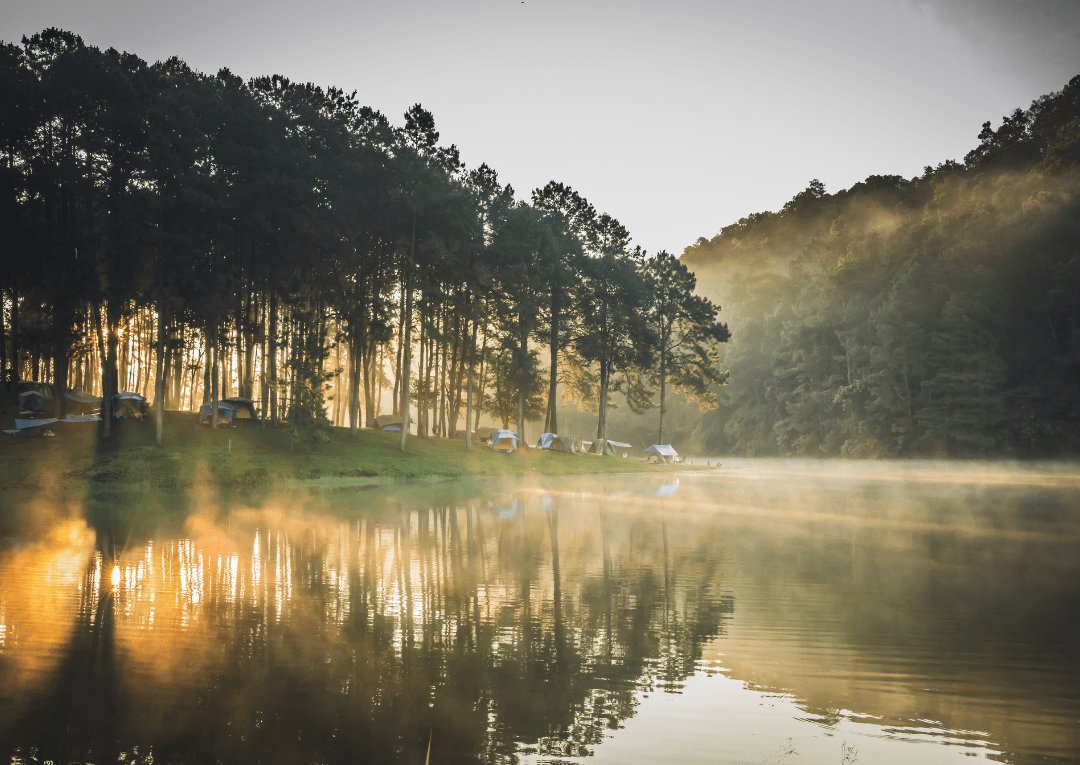 Camping festival
November to February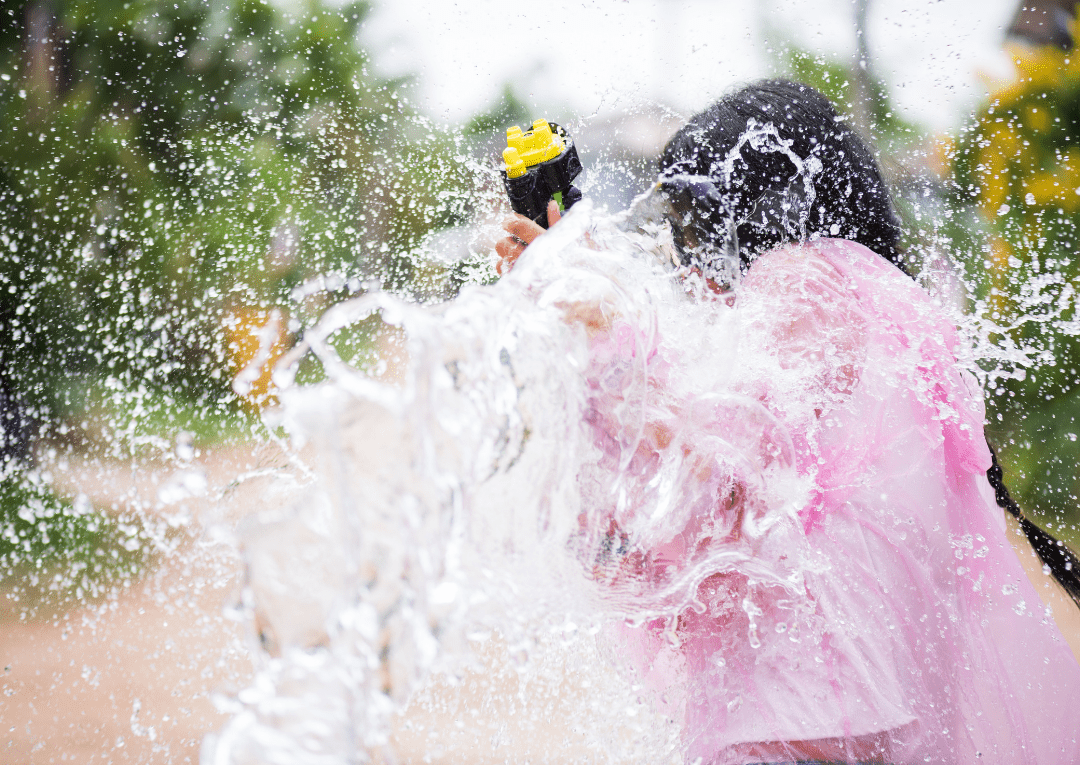 Songkarn festival
13-15 April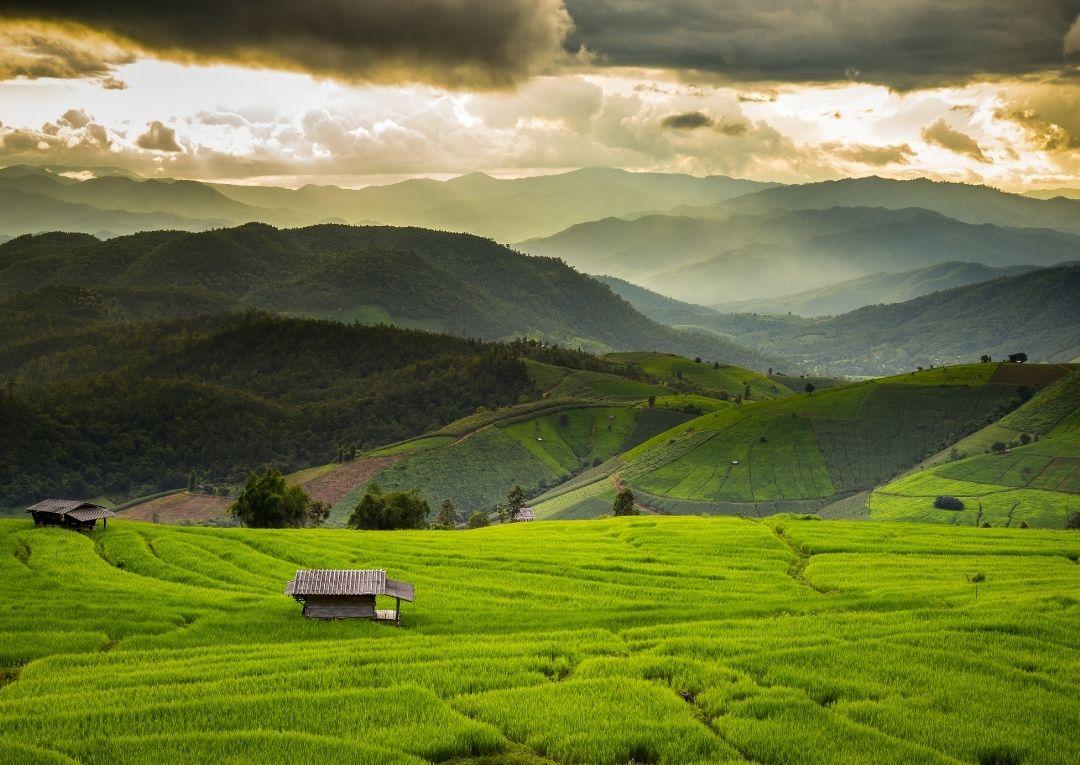 Rice growing season
July to September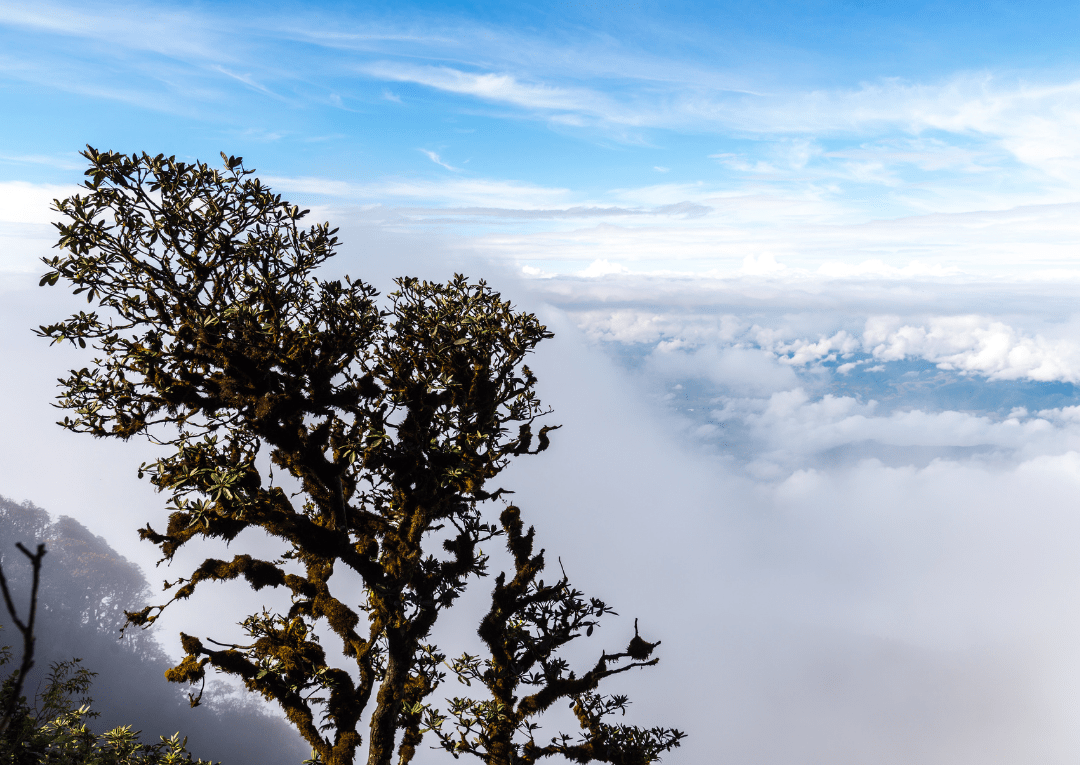 Sea of fog at Kew Mae Pan (Doi Inthanon Chiang Mai)
This is everyone's favourite season and coincides with tourist season. If you plan to purchase a home for rental investment, this is the time of year when you will have the most interest in short term rentals.
People from all over the world visit during this time, especially during the months of December to January for people coming up from Bangkok.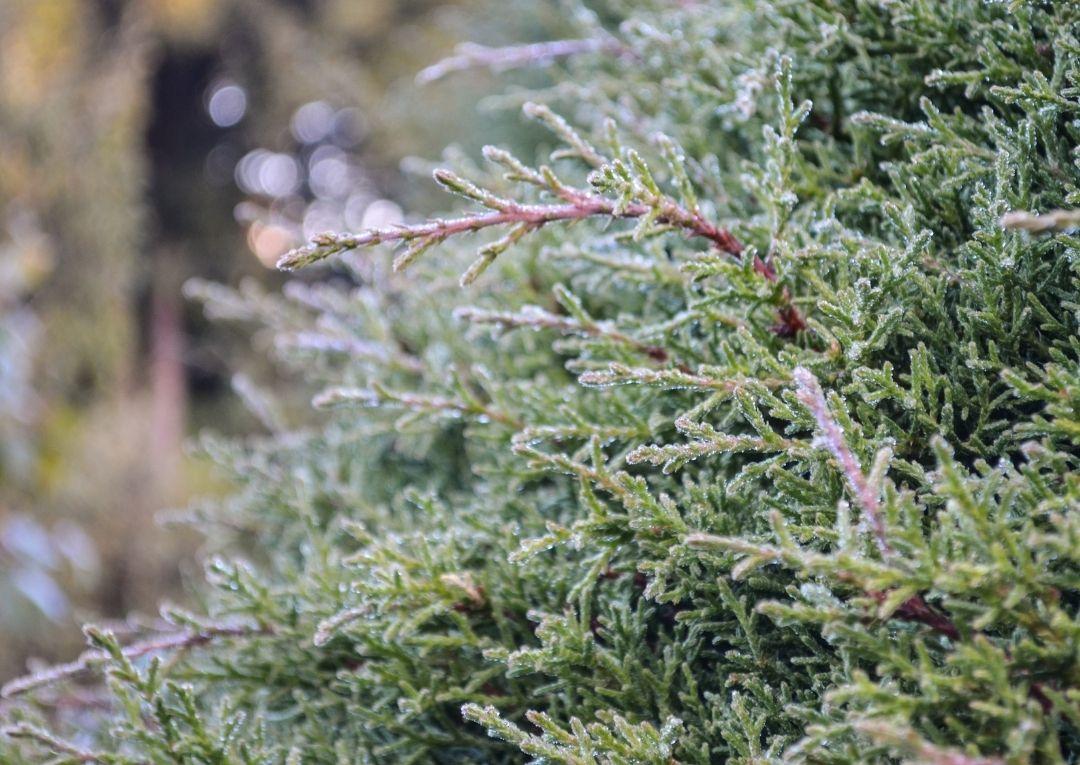 Frost "Mae Kha Ning" Snowflake hugs mountaintop
As the temperatures can reach near or below 0°C up in the mountains, such as the nearby Doi Inthanon (the tallest mountain in Thailand), people love to experience the unique sensation of freezing temperatures. Sometimes if visitors are lucky, they will see frost in the early mornings; the closest to snow many will have seen.
During the day in the cool season, daytime temperatures in Chiang Mai are quite nice at about 28°C and humidity is lower. Regular nighttime temperatures in the city average about 16°C.
Houses here do not have heating and many people wear winter clothing, jackets, mittens, scarves and all to keep warm. Portable heaters are more popular than ever and some homes even have fireplaces to keep the coolness at bay.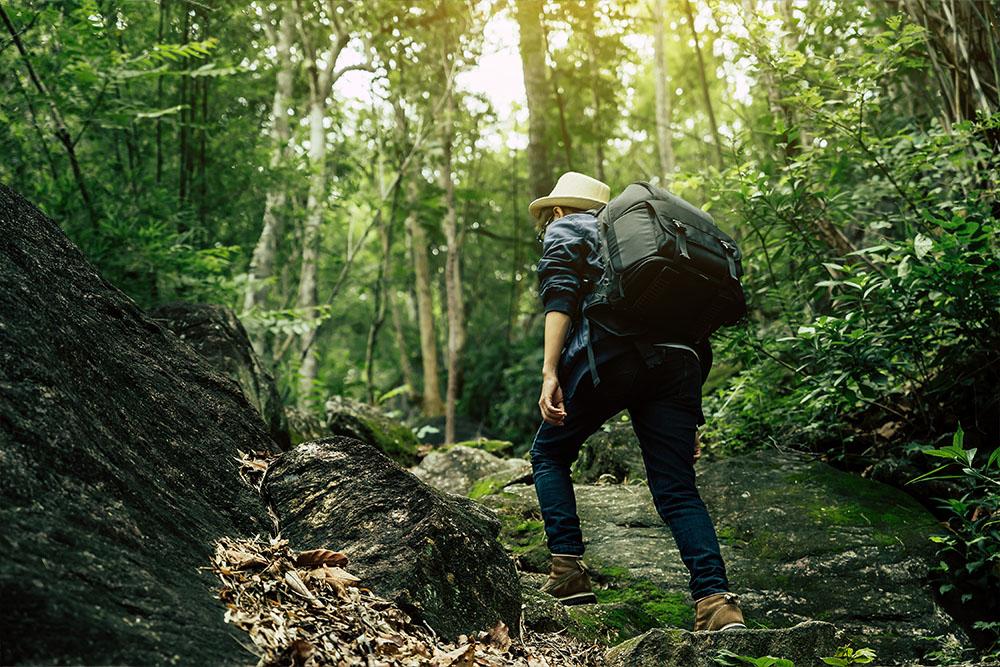 That being said, it's the best season to live in Chiang Mai as it has very little (if any) rain and the temperatures are perfect for adventuring and lots of outdoor activities.
It's also the busiest time of year and you may find things more expensive than usual as local businesses try to cash in on tourism.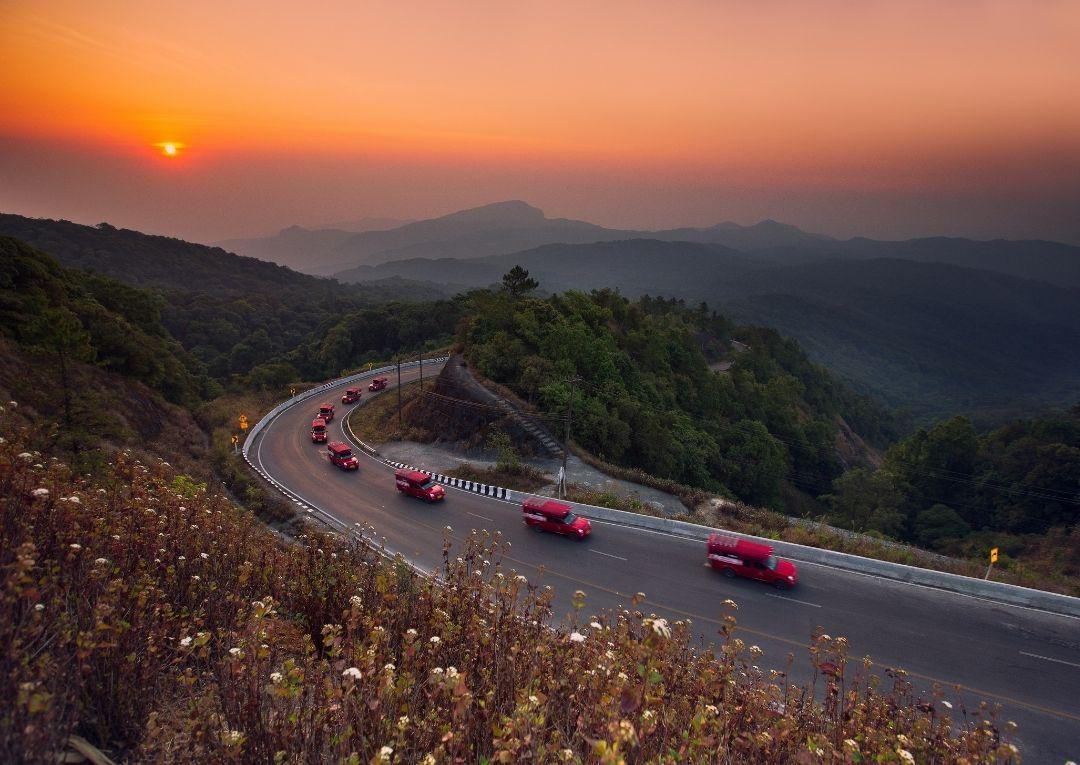 This period is also known as the dry season. There is very little rain and all the lush green countryside dries up. The temperatures really begin to heat at the beginning of March with April typically being the hottest month of all. This is when it can be unbearably hot for most people with temperatures going above 40°C.
Unfortunately, nights are not much cooler in the hot season and everyone seems to have all their air conditioners on. From April to May, because demands are so high for electricity, the Provincial Electrical Authority raises electricity rates (which is something to be aware of for your own home or to inform renters of.)
The (cough) Unofficial Season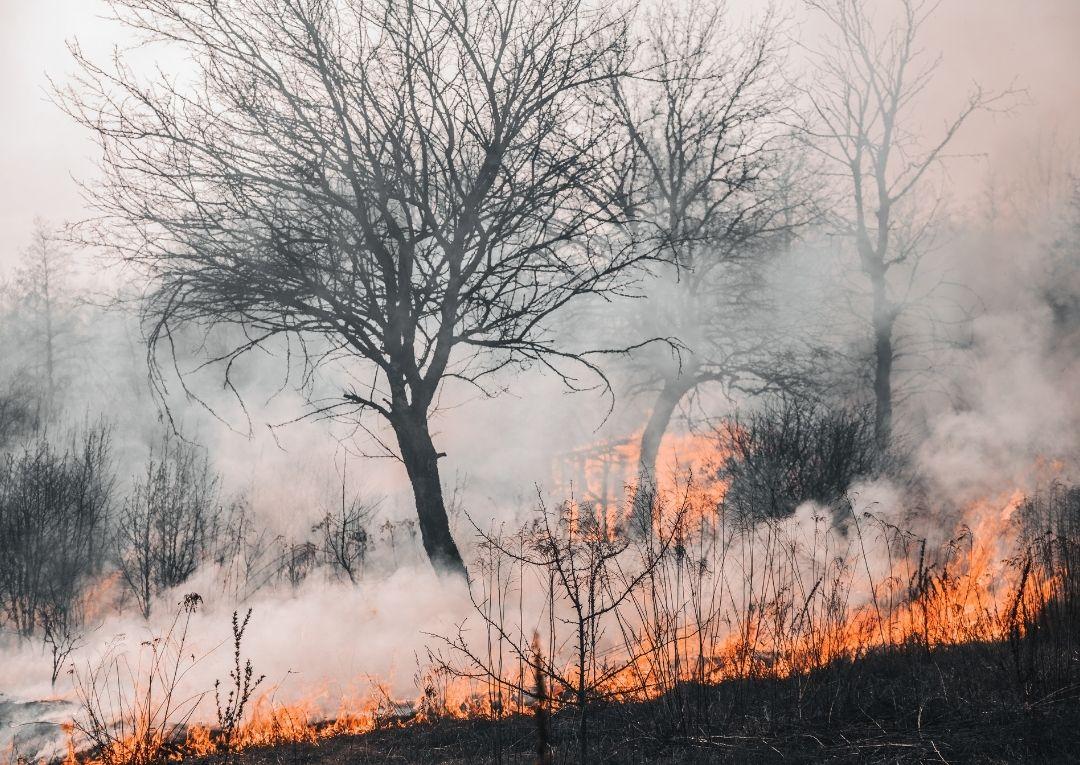 With dryness comes the danger of forest fires. Unfortunately, the surrounding countryside and neighbouring countries experience many fires during the months from February through March (sometimes earlier and sometimes it lasts longer.) 
Along with forest fires, people intentionally set their crops on fire or use this time to burn garbage. This causes horrendous and dangerous smog, hence giving this 'season' the unfortunate tag of smokey season.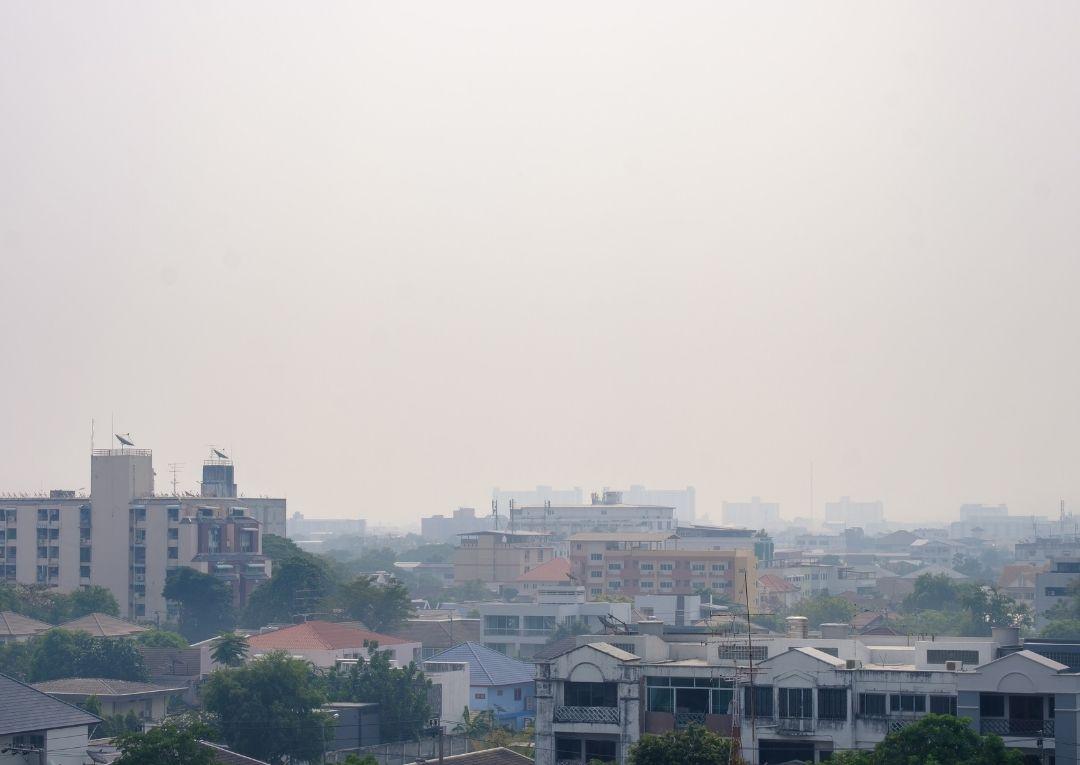 Many families escape the smoke and head south, sometimes for up to three months. Most homes need air purification systems for this time of year, otherwise, serious health issues can be triggered or caused by the high level of particles in the air.
This is the least popular time for people in Chiang Mai and should be a consideration when looking to purchase a home in Chiang Mai. You may need a second holiday home near the beach!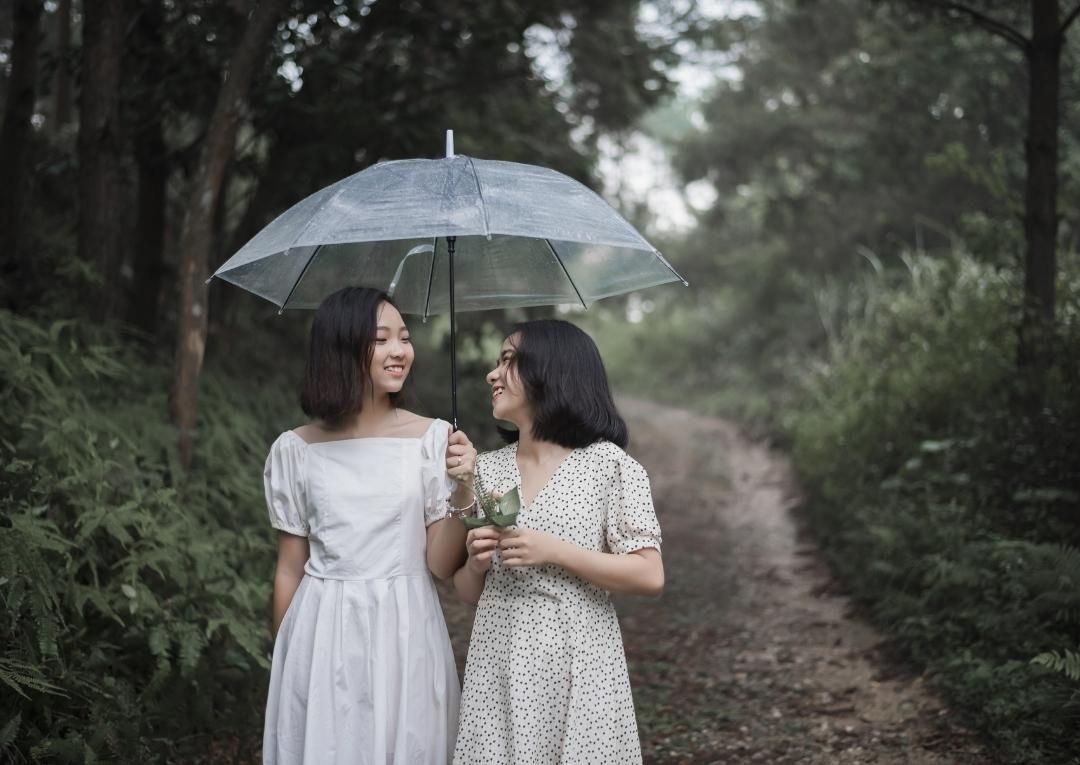 When people think tropical and rain monsoons come to mind! With Chiang Mai located up in the north in the mountains, monsoons are few and far between. The city gets remnants of tropical storms, but the rainy season is actually nice!
With the rain and wind blowing the smoke away, it's a great time to visit or live in Chiang Mai.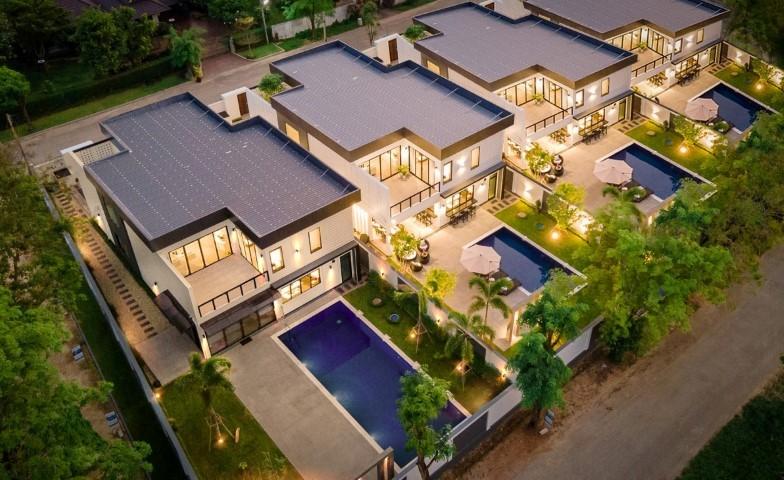 The temperatures are cooler (although humidity is higher) and with the rain comes the most gorgeous greens you have ever seen!
Everything is rather quite picturesque with the mountain getting its lushness back and the rice fields aglow with vibrant greens. Visiting local villages during this time is an absolute wonder.
The waterfalls are also in full swing and animals and birds are more easily encountered.
Surprisingly, it doesn't actually rain that much in rainy season.

In fact, it very rarely rains all day. Typically, you can expect a heavy downpour once in the morning around 8 am or 9 am and then again around 4 pm. These downpours are relatively quick and then the sun seems to immediately pop out and dry it all up.
There are a few instances where it might rain for a few days, but this is caused by tropical storms and isn't typical.
It's also normal to have days in a row without any rain at all! 
Just make sure you have an umbrella or a rainjacket you can easily purchase at any 7-11.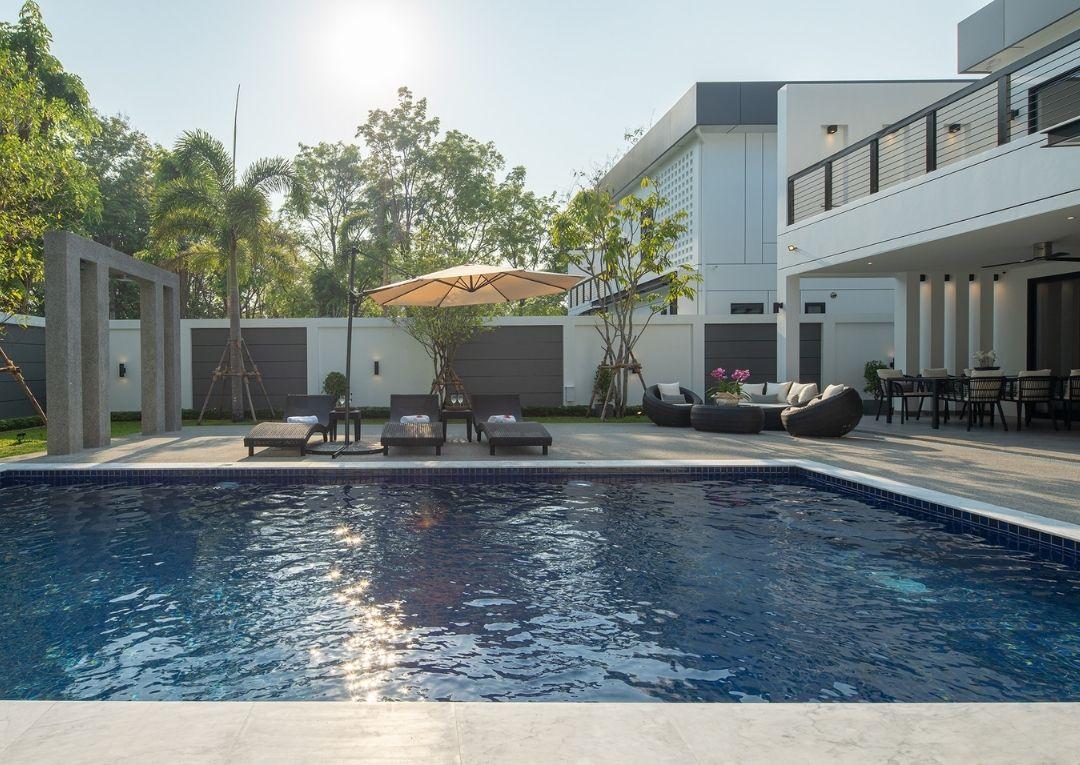 A Lovely Place to Live
All in all the weather and climate in Chiang Mai is absolutely lovely. It isn't as monotonous as people may think bringing you different sights and flavours and visitors. It's lovely not to have rain all year round or 9 months of winter. Just a touch of cool weather is nice! 
We hope this article has helped you in your decision on whether to purchase a home in Chiang Mai. We have quite a few newly built homes for you to see!